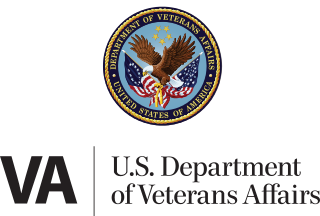 The Department of Veterans Affairs (VA) is organized into three main subdivisions, known as Administrations: the Veterans Health Administration (VHA), which is responsible for providing health care services; the National Cemetery Administration (NCA), which is responsible for burial and memorial benefits and maintenance of all VA cemeteries, and grants funding to develop and maintain Tribal and State veteran cemeteries; and the Veterans Benefits Administration (VBA), which is responsible for the management of programs that provide financial assistance to Veterans.

VA has over 8,350 buildings and structures within its three administrations. Approximately 2,325 of these are historic, National Register of Historic Places (NRHP) eligible or listed, or National Historic Landmarks (NHLs). Of these, nearly 2,000 are being used in support of Veterans. More than 5,000 other buildings and structures have been evaluated and determined not eligible. VA maintains the fourth-largest inventory of historic buildings among land-owning federal agencies and is responsible for a broad array of historic properties - districts, sites, buildings, structures, and objects - as well as other kinds of cultural resources (collections, documents, etc.) - in a range of conditions.
NCA operates 136 national cemeteries and 33 soldiers' lots and monument sites. In 1981, the National Park Service (NPS) issued a determination that identified all national cemeteries as eligible for the NRHP regardless of age.

Agency Related Links & Documents

VA Federal Preservation Staff Information

VA Historic Preservation Resources

VA Historic Property Highlights

VA Guidance on Creating New Section 106 Agreement Documents

VA Section 106 Agreement Document Database

VA Section 106 Success Stories

VA Section 3 Reports - Preserve America

VA Program Comment for Vacant and Underutilized Properties 

VA Historic Properties in the News