Thank you for your interest in the ACHP's Section 106 webinars. In May, we will be presenting the 2020 Stay-at-Home Webinar Series. Each webinar is ideal for beginners - those new to the Section 106 process, beginning or expanding career opportunities, or supervising cultural resources professionals.
As of April 28, 2020, registration for each webinar session in the series is FULL. Unfortunately, we do not have the capability to keep a wait list.
We are looking for ways to make this content available again soon. In the meantime, be sure to check out the ACHP's eLearning courses.
We are also planning additional series for intermediate and advanced level practitioners later in 2020. Check back as more webinar offerings will be added.
General Information
Instructors
All webinars are taught by ACHP staff instructors with practical experience in Section 106 review and in developing program improvements.
AICP CM Credits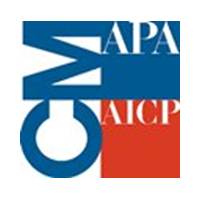 American Institute of Certified Planners (AICP) members can earn Certification Maintenance (CM) credits for this activity.
Cost: FREE!
Questions? Contact us at training@achp.gov.
Past Topics
Intermediate
Understanding 36 CFR 800.12: Disaster Response and Emergencies - now available as an eLearning course!
Managing Confidential Information and Section 304
Meeting the Reasonable and Good Faith Standard in Section 106 Reviews
Preservation Compliance and Property Disposal
Planning for Public Involvement in Section 106 Reviews
Section 110(k) and Section 106: Responding to Anticipatory Demolition Concerns
So You Think You Need a PA...
Advanced
Innovative Approaches to Section 106 Mitigation
Resolving Disputes in Section 106
60-minute interactive webinars on timely Section 106 topics presented by experienced ACHP staff