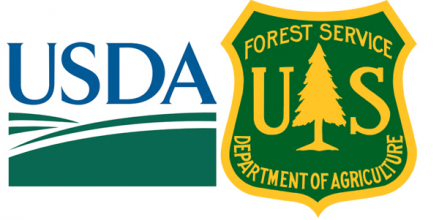 In 1905, the United States Forest Service was established within the Department of Agriculture to sustain the health, diversity, and productivity of the nation's forests and grasslands for present and future generations.
The Forest Service manages about 193 million acres spread across 154 national forests and 20 national grasslands. The agency manages about 25 percent of federal lands and has identified about a half-million historic properties. The agency also manages about 40,000 buildings, 370,000 miles of road, 13,000 bridges, and 158,000 miles of trail.
The Forest Service is organized into nine geographic regions and four main subdivisions. National Forest System is responsible for managing national forests and grasslands; State and Private Forestry is responsible for providing technical assistance and guidance to state agencies and private organizations on the sustainable development of their forests; Research and Development is responsible for investigating and providing scientific and technical knowledge to sustain the nation's natural resources; and International Program is responsible for coordinating U.S. efforts to support the sound management of the world's forests.
The Chief oversees all activities in these divisions and regions. Each of the nine regions is led by a Regional Forester, who coordinates and provides assistance to individual forests. Forests are subdivided into districts, the smallest unit of the Forest Service, which is where most hands-on activities occur. Each forest has a Forest Supervisor providing assistance to District Rangers, who coordinate activities on their district of forest or grassland. Heritage staff work throughout these different areas and provide professional recommendations to agency officials in their land management decisions.
About the Partnership
The ACHP and Forest Service entered into a partnership in 2019 to enhance and streamline the preservation process for the agency's multiple activities. The partnership provides for a staff member in the Office of Federal Agency Programs (OFAP) at the ACHP who serves as the principal point of contact in the development of nationwide program alternatives and in the review of projects with the assistance of the ACHP program analyst. The ACHP program analyst remains the main point of contact for managing ACHP participation in Forest Service projects.
Agency Related Links & Documents