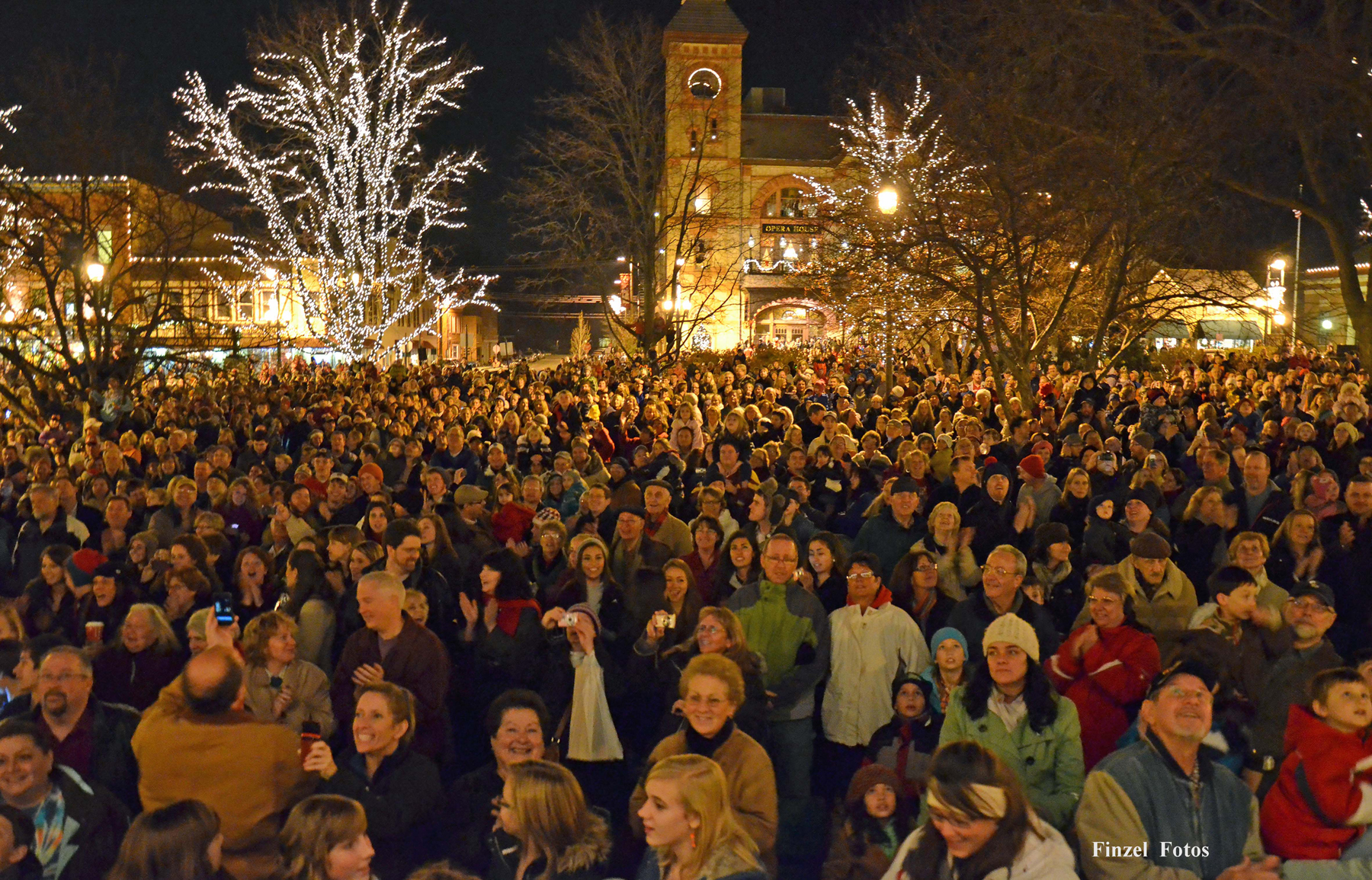 Woodstock, Illinois, (population 24,770) was originally founded as Centerville in 1844. Located an hour northwest of downtown Chicago, Centerville served as the seat of McHenry County. Re-named Woodstock in 1845, the town incorporated as a village in 1852 and became a city in 1873.
By 1855, Woodstock's location along the Chicago &Northwestern rail line facilitated transport of farm products including grain, dairy, and pickles. The community later attracted both the Oliver Typewriter Company and Emerson Typewriters, and by 1922 half of the world's typewriters were made in Woodstock.
Decades of restoration efforts have been devoted to the Woodstock Opera House culminating with the authentic replication of historic firehouse doors on the building's façade. This 1889 historic structure originally served as the City Hall, Library, and Auditorium, as well as the Police and Fire Departments. Constructed of brick, limestone, and terra cotta, this outstanding example of Midwestern Romanesque architecture was added to the National Register of Historic Places in 1974.
The Woodstock Square Historic District is anchored by the Woodstock Opera House, featuring year-round performing arts programs, and the 1857 Old McHenry Courthouse, recently acquired by the City of Woodstock. The City is now seeking proposals for the acquisition, restoration, preservation, and reuse of the landmark courthouse.
The District's ambiance made it a perfect setting for the filming of the 1993 movie, Groundhog Day. An annual weeklong series of events attracts throngs of visitors to commemorate Woodstock's starring role in the Bill Murray film.
Woodstock's Historic Preservation Commission worked with middle school students to research a general walking tour of the Historic Square, and with high school graphic arts students to design a brochure. Residents also gather for year-round events that instill a strong sense of community pride and responsibility.
Woodstock became an All American City in 1964, a Certified Local Government in 1987, and was named a "Distinctive Destination" by the National Trust for Historic Preservation in 2007. Today, Woodstock is a thriving small town that cherishes its agrarian roots, celebrates its diverse citizenry, and proudly supports the arts, culture, and historic preservation.
Designated a Preserve America Community in December 2014.
For more information
Old McHenry County Courthouse history video