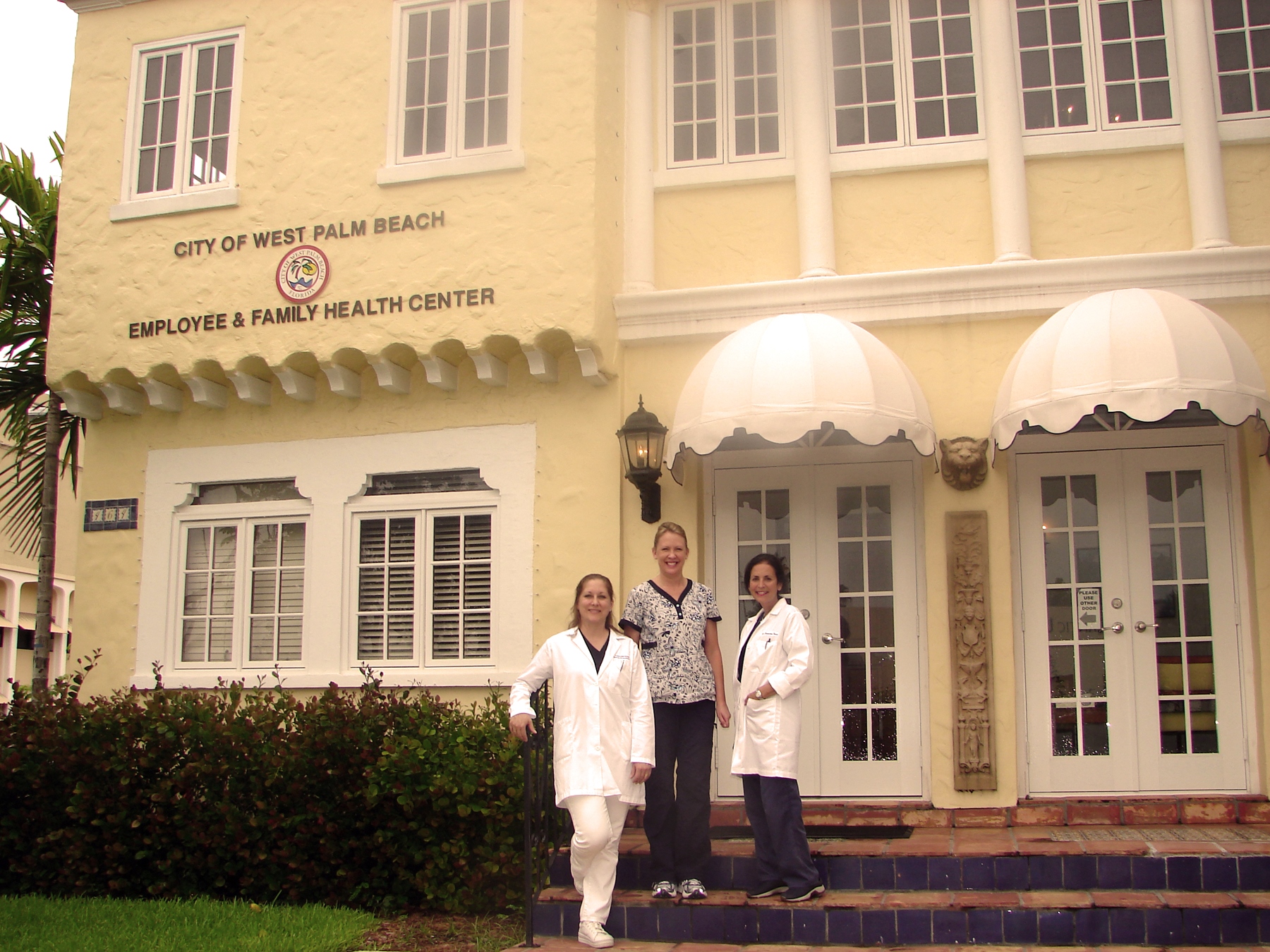 West Palm Beach, Florida, (population 105,000) is located on the southeastern coast of Florida. Starting in the 1870s, Europeans and eventually African Americans began settling in the area of West Palm Beach.  Parts of the area were used as pineapple and mango plantations and for other agricultural purposes.
In 1892, a wealthy industrialist, Henry Flagler, visited southeast Florida to survey land in regard to the expansion of his Florida East Coast Railroad. Flagler was awed by the beauty of the area and envisioned a resort community for the wealthy northern industrialists in what is now known as Palm Beach. Flagler knew, however, that without workers, Palm Beach would struggle. So, in November 1893, Flagler founded a workers community and business district across Lake Worth (the Intracoastal Waterway) from Palm Beach. Clematis Street was built the following year, becoming the community center as the town expanded through business creation and population growth. On November 5, 1894, 87 of the town's 500 or so residents, gathered "atop the calaboose" (the jailhouse) at Poinsettia (now Dixie) and Banyan streets and voted 77-1 to incorporate "West Palm Beach."
During the 1920s, West Palm Beach was greatly impacted by the Florida Land Boom. From 1920 to 1925, property values in the city increased fourfold, and the population soared. In 1926 and 1928, however, two large hurricanes killed many residents and destroyed much of the city. The Great Depression brought economic decline, but President Franklin Roosevelt's New Deal relief programs and WWII military expenditures helped the community to rebound. The post-war era brought population and urban growth, escalating over time to the grandeur of today's West Palm Beach.
The City of West Palm Beach Employee and Family Health Center opened in July 2011, following a several month rehabilitation of its new home in the historic Downtown. This adaptive use project now provides safe, convenient, and affordable healthcare to city employees in the beautiful 1925 Riddle House.  The health center draws people to the downtown area to shop and patronize stores in the vicinity.
West Palm Beach has 16 locally designated historic districts, of which 11 are also listed on the National Register of Historic Places. There are also 37 individually designated structures designated locally and 17 on the National Register. West Palm Beach buildings feature Mediterranean Revival style architecture using indigenous materials such as coral and slow-growth Dade County yellow pine wood. Property values in the historic areas reflect a renewed interest on the part of the public in preserving these neighborhoods.
The Palm Beach County Historical Society, located in a restored 1916 courthouse, stimulates public appreciation for the rich history and cultural heritage of the community through the Richard and Pat Johnson Palm Beach County History Museum and outreach programs.
Designated a Preserve America Community in February 2013.
For more information
Historical Society of Palm Beach County