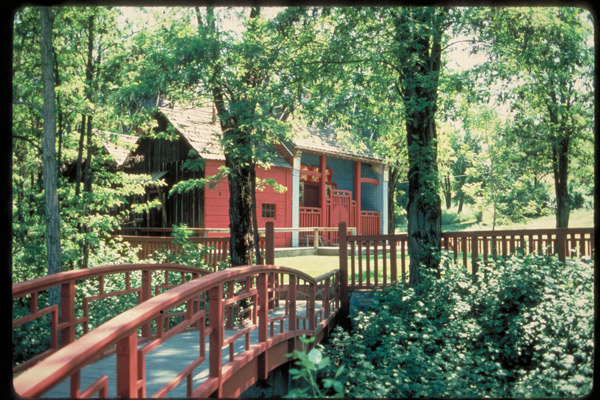 Weaverville, California, (population 3,554) was founded in 1850 as part of the California gold rush and had more than 10,000 residents in its heyday. The unincorporated town is located in Trinity County, which is known for its rural and rugged character. It has no stoplights, no incorporated communities, and only 13,622 residents scattered over 2 million acres.
Weaverville serves as the county seat, with the second oldest courthouse in the state, built in 1856. Today, the former economy, based on logging and gold mining, has given way to tourism and government employment.
Weaverville is surrounded by the rugged peaks of the Trinity Alps Wilderness Area, the second largest in the state of California. The town serves as the gateway to recreational activities in the Shasta-Trinity National Forest, Trinity River, and Trinity Lake.
Weaverville's mining heritage is showcased through its historic district, hiking trails along flumes and mine tailings, and the Jake Jackson museum. The museum features large, fixed exhibits such as gold mining artifacts and rotating exhibits of Trinity County memorabilia. Living history demonstrations are offered in the stamp mill, tinsmith shop, the Ditch Tenders Cabin, and a blacksmith shop. The museum's "Threads of History" project mounts changing textile exhibits, such as quilts and historic wedding dresses.
During the peak tourist season, the "Old Miner" provides guided walking tours of Weaverville, and visitors can tour the historic cemetery. The Joss House State Historic Park (The Temple of the Forest Beneath the Clouds) is a legacy of the numerous Chinese gold miners.
Designated a Preserve America Community in June 2007.
For more information
Jake Jackson Museum and History Center