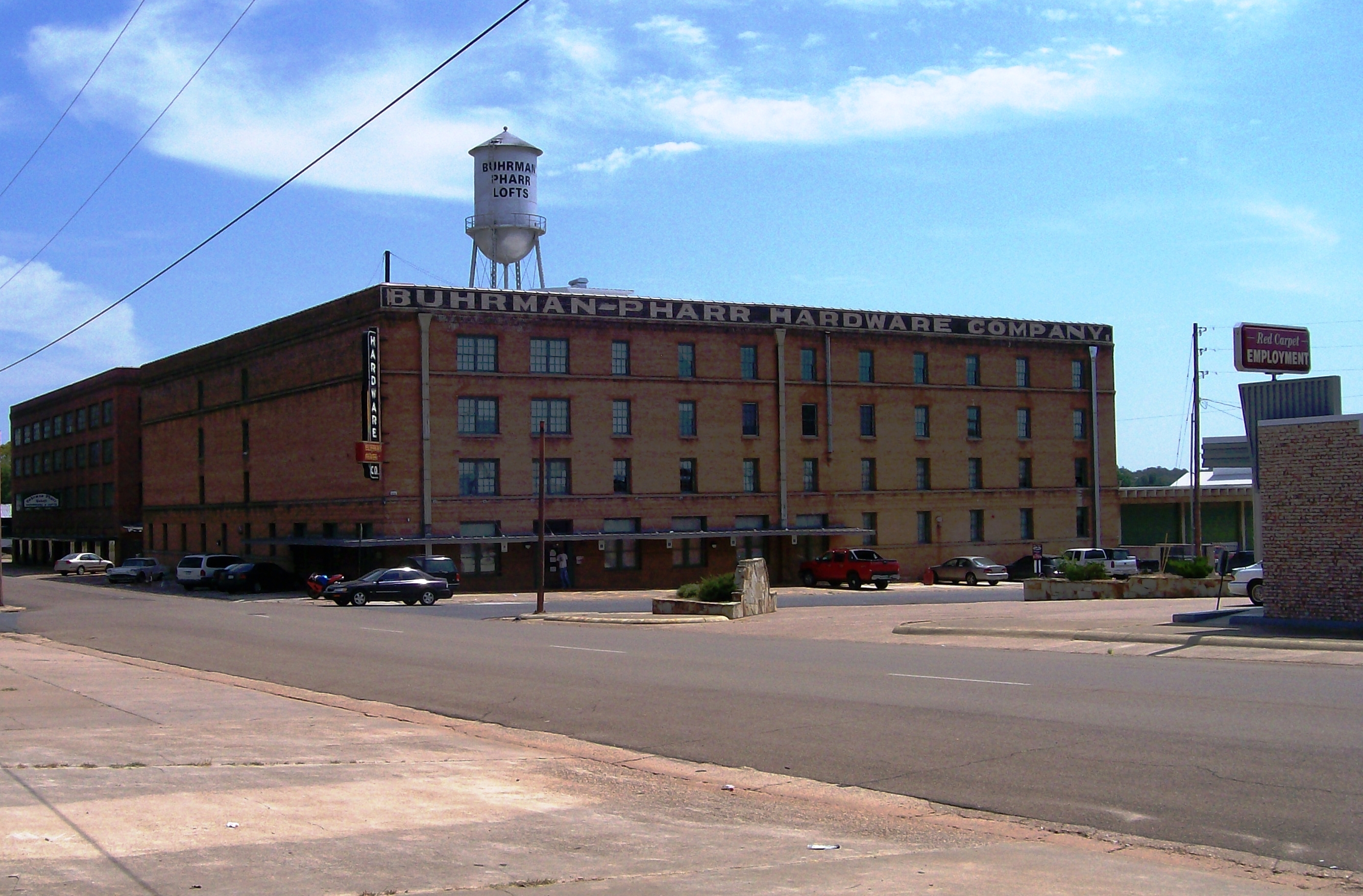 Texarkana, Arkansas, (population 26,448) is in the southwest corner of Arkansas where Highway 30 and US 59, 67, 71, and 82 all connect. The cities of Texarkana, Arkansas, and Texarkana, Texas, border one another and often act as one city. The name is a composite of Texas, Arkansas, and Louisiana.
Established on December 8, 1873, the town of Texarkana developed around the location where the Cairo and Fulton Railroad in Arkansas met the Texas and Pacific Railroad at the Texas/Arkansas state line. Throughout the 1880s, school and churches were established, including the school attended by ragtime legend Scott Joplin before he left to pursue his career in music.
The US Post Office and Federal Building on North State Line Avenue is actually located in two states. The building, constructed from 1932-1933, features walls of Arkansas limestone and a base of Texas pink granite.
Main Street Texarkana, in partnership with the City of Texarkana and other local organizations, sponsors the annual Texarkana BBQ and Blues Festival. The rich musical heritage of the region draws participants to the festival, which also aims to educate visitors about the history of the city and local preservation activities. Self-guided walking tours and maps of the local properties listed on the National Register of Historic Places are available for visitors.
Texarkana's heritage walking tour focuses on buildings and historic events along State Line Avenue south of the US Post Office and Federal Building. A booklet provides research about each of the 22 points of interest along the tour.
The Historic District Commission in Texarkana honors local preservation efforts through their property owner recognition program. Certificates of Appreciation are given to citizens who have made a significant contribution to the restoration and preservation of buildings within one of the four local historic districts. Certificates of Appreciation can also be given to citizens that contribute to the preservation programs and activities of the city through volunteerism.
Designated a Preserve America Community in July 2009.
For more information