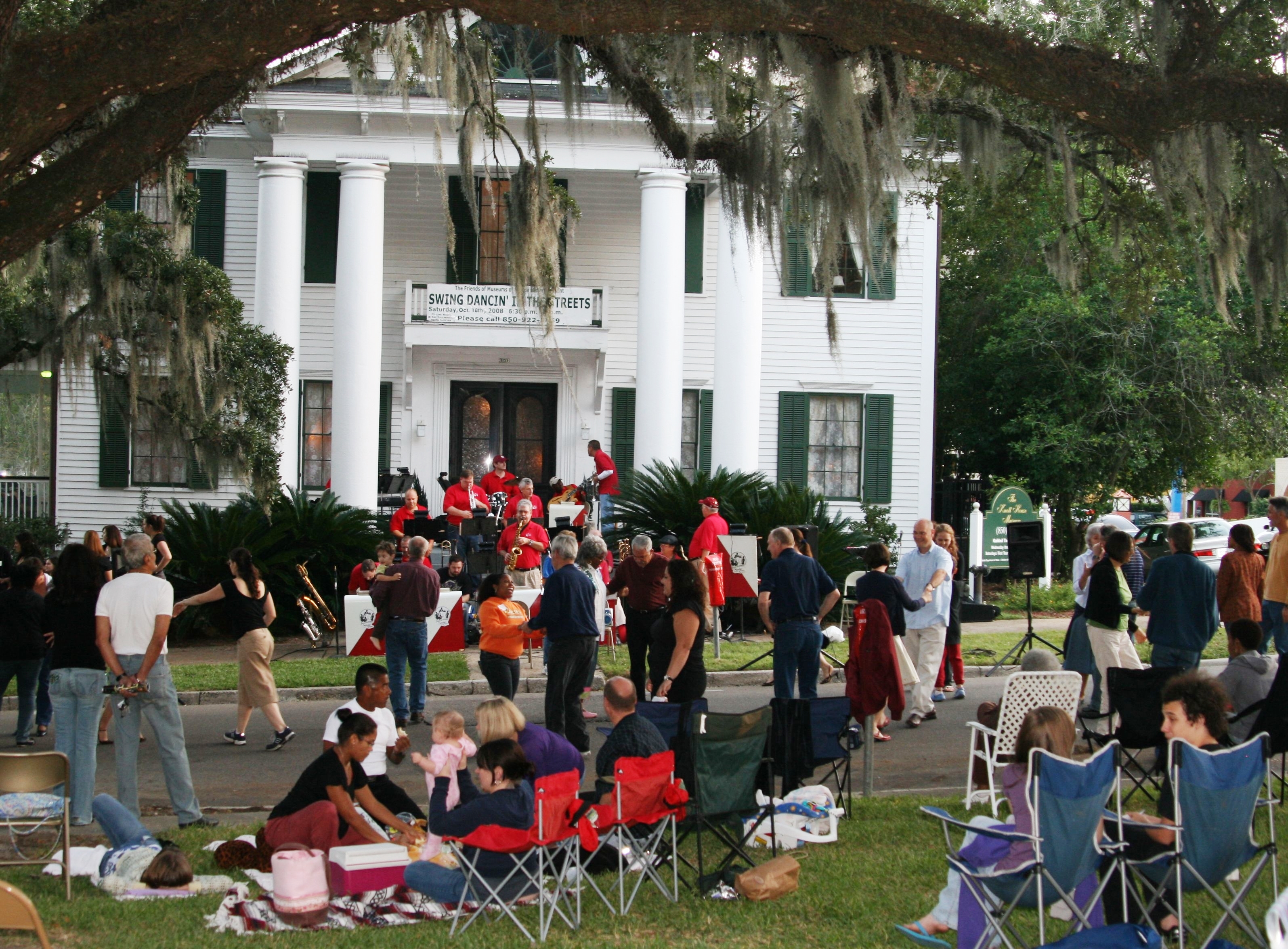 Tallahassee (population 177,879) was founded in 1824 to serve as the capital of territorial Florida's government, due to its central location between St. Augustine and Pensacola. The area's vegetation, rolling hills, and fertile soil have contributed to a long history of habitation. Apalachee Indians, Creek Indians, and European colonialists all occupied the region prior to its establishment as modern-day Tallahassee.
The frontier settlement grew gradually into a town, and a capital building was constructed in 1845, just in time for Florida to reach statehood. Now known as the "Old Capitol," the structure still stands in front of the current high-rise capitol building, constructed in the 1970s.
Following the Civil War, much of Florida's industry and agriculture moved southward, and Tallahassee remained a small town until the start of World War II. Today, the city is a regional center for trade and agriculture, as well as the seat of government for Leon County and the state of Florida, and is the home of several colleges and universities including Florida State University.
The City of Tallahassee, in conjunction with Leon County, obtained Certified Local Government (CLG) status in 1987. The city has three Local Historic Districts, two of which are listed on the National Register of Historic Places, and more than 250 locally designated historic properties.
Tallahassee created a grant and loan program in 2001 to mitigate renovation, rehabilitation, and maintenance costs for historic property owners. Since 1987, outstanding preservation projects have received recognition at the triennial Tallahassee-Leon County Historic Preservation Awards, organized by the Tallahassee Trust for Historic Preservation and the Florida Heritage Foundation. The awards ceremony takes place in May, during National Historic Preservation Month.
Located in what is now the city of Tallahassee, Mission San Luis was Florida's western capital during the 17th century. It was also Florida's largest and most successful mission community. One of the first National Historic Landmarks to be designated, in 1960, the Mission was awarded a Preserve America Presidential Award for Heritage Tourism in 2006. Guests to the mission are transported to a reconstructed colonial community where costumed interpreters share stories of life at San Luis. A new Visitor Center was completed in 2009, and incorporates Spanish colonial architecture in its design.
Designated a Preserve America Community in July 2010.
For more information
Tallahassee Trust for Historic Preservation

Visit Tallahassee

Mission San Luis