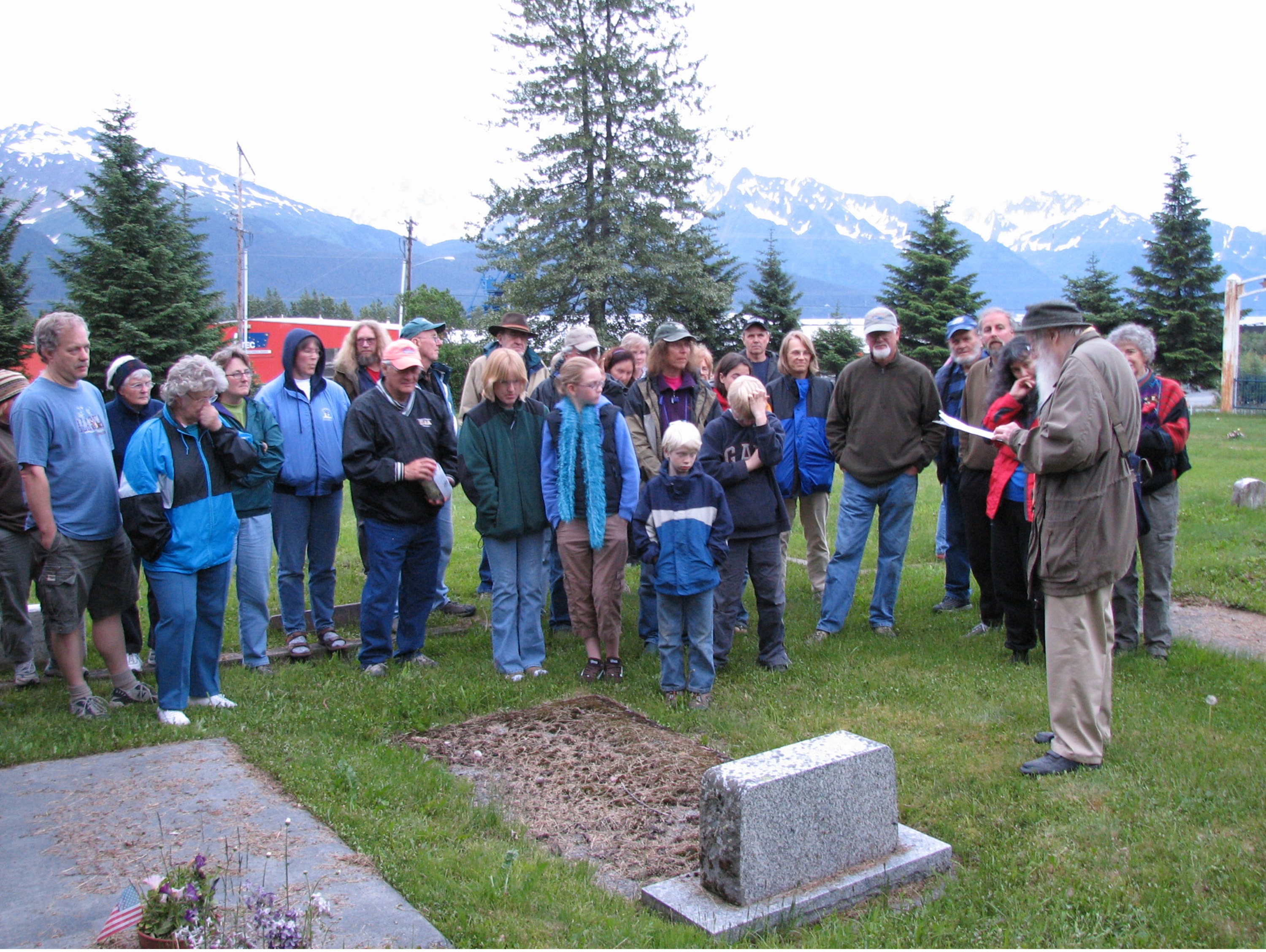 Seward, Alaska, (population 3,000) is named in honor of William H. Seward, the secretary of state who negotiated the purchase of Alaska from Russia in 1867. It was founded in 1903 by the Ballaine Brothers of the Alaska Central Railway as the ocean terminus for their proposed railway into the interior. Seward's setting on the ice-free port of Resurrection Bay has attracted settlement throughout Alaska's history, from the prehistoric period through the eras of Russian rule, miners and trappers, gold rush, railroad, territorial days, and World War II.
Jesse Lee Home, an orphanage for native children from throughout the state, including many orphaned by the tuberculosis epidemic, was located in Seward. At the Jesse Lee Home in 1927, a 13-year-old resident, Benny Benson, created the Alaska state flag. His design and description of "8 stars of gold on a field of blue" won unanimously from a field of 142 entries.
The Alaska Railroad, mining, fisheries and shipping have been the major forces in Seward's economic development. Today, Seward is a thriving town, in which the residents make their living through fishing, marine operations, tourism, a state technical training college, a maximum security prison, Alaska Sealife Center, and petroleum services.
Seward is the location of Milepost 0 of the Iditarod National Historic Trail. The city of Seward, in conjunction with many public and private partners, is celebrating the Iditarod National Historic Trail Centennial. In February 2008, an event commemorating the beginning of the centennial included a ceremony with Alaska Gov. Sarah Palin, who issued an Executive Proclamation in honor of the Centennial. Iditarod Race Champion Mitch Seavey offered dog sled rides. Other events included a presentation on the history of the trail, dog training, and historical re-enactments of the construction of the trail. Events and venues highlighted efforts to improve the trail, tell the rich stories of its past, and encourage the stewardship of the trail.
The Seward Museum, operated by the Resurrection Bay Historical Society, explores the history of Seward. Special emphasis is placed on the Iditarod Dog Race and the early history of Seward. Each year, hundreds of students from Seward and across Alaska visit the Seward Museum and participate in museum programs.
The Seward Historic Preservation Commission is involved in promoting preservation activities throughout Seward. Every May, for National Historic Preservation Month, the commission sponsors a trolley tour of nine National Register of Historic Places sites in Seward.
Designated a Preserve America Community in July 2009.
For more information
Seward Historic Preservation Commission