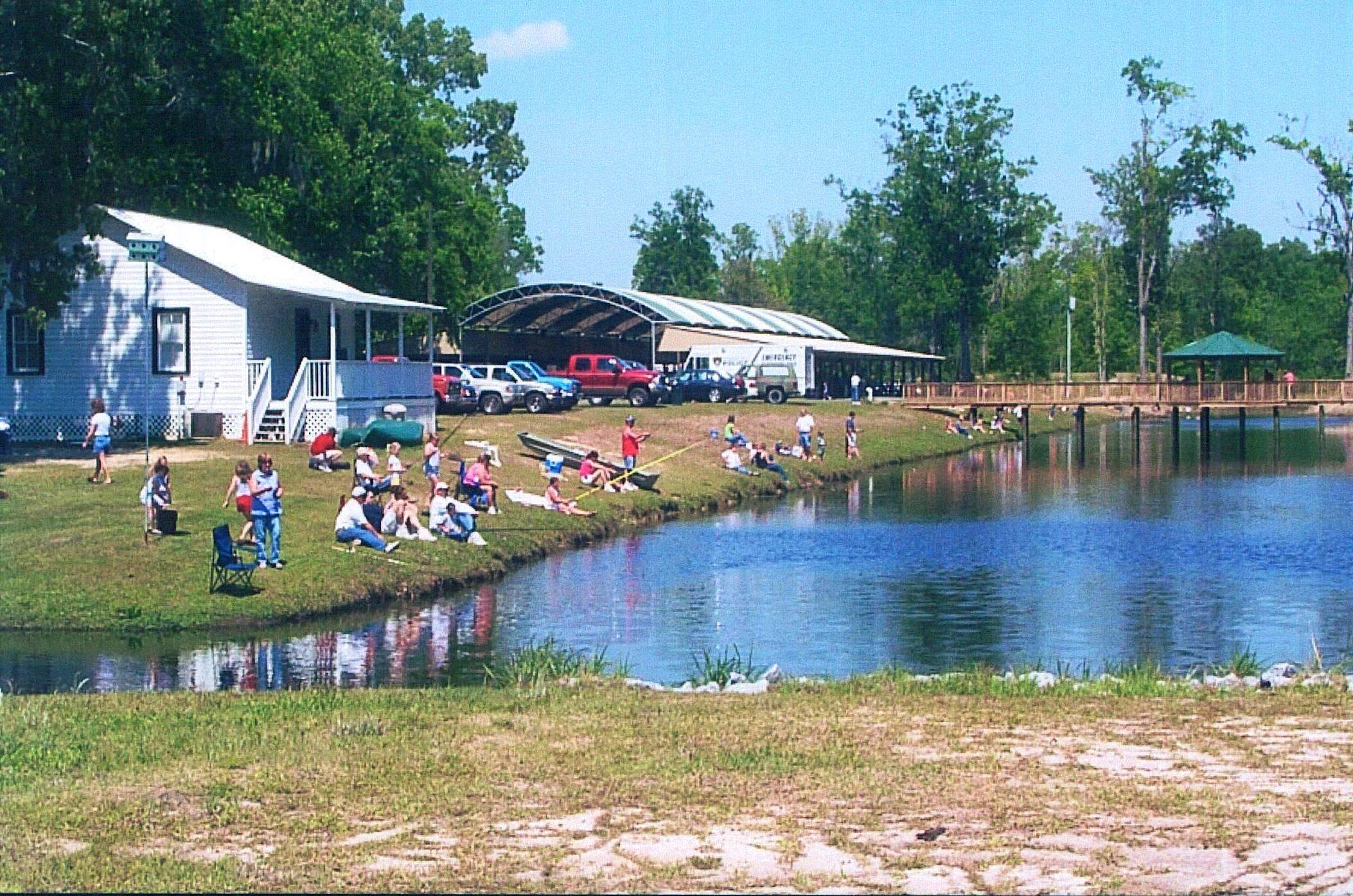 Richmond Hill (population 6,959) is among the fastest growing communities in the nation. For centuries, the Guale people inhabited the shores of the Ogeechee River, enjoying the plentiful seafood and temperate climate. Spanish exploration in the late 1500s led to English settlement by 1792.
Prosperous rice plantations in the area were the "breadbasket" of the South, But the Civil War shifted this prosperity into poverty almost overnight. Devastated after Sherman's March to the Sea in 1864, the desperate years of 1865-1925 found nearly 80 percent of county residents living at the poverty level, with malaria and moonshine dominating people's lives and livelihoods.
An economic shot in the arm came when Henry Ford and his wife Clara visited Ways Station, as the town was then known, looking for a winter retreat. They built their winter estate on Sterling Bluff, with a commanding view of the Ogeechee River, and set about erasing the impoverishment of Ways Station over the next 22 years.
Eventually, Ford bought 85,000 acres, drained the swamps, constructed a sawmill, subsidized health care, built schools, a church, commissary, trade school, community house, and homes for his 600 employees. With friends Thomas Edison and Harvey Firestone, Ford formed the Edison Botanic Society and conducted laboratory experiments, attempting to turn agricultural products into goods useful to the auto industry.
Ford Farms transformed former rice fields into fields of fine iceberg lettuce and grew 365 varieties of soybeans, testing their properties for extracting rubber. In 1941, the town was renamed Richmond Hill after Ford's estate. The Fords gave this small village a 20th-century rebirth through their philanthropic efforts, transforming the backwater town of Ways Station into a vibrant community with new schools and employment opportunities.
The Richmond Hill Historical Society encourages the continued expansion of economic opportunities and tourism through historic preservation and interpretation, operating a museum in a former Ford kindergarten. The home and grounds of Ford superintendent J.F. Gregory are operated by the City of Richmond Hill as a park, including a 300-acre antebellum rice field.
This multi-use recreational area, adjacent to the city hall downtown, includes a walking trail on top of a berm that encompasses the historic rice field, today a wooded wetland habitat for otters, beavers, alligators, and armadillos. The park is interpreted as part of the Georgia Civil War Historic Trail, and Richmond Hill participates in the multi-State Southern Passages Corridor to promote its historic, cultural, and natural resources.
Designated a Preserve America Community in August 2004.
For more information
Richmond Hill Historical Society and Museum
Richmond Hill Convention & Visitor's Bureau