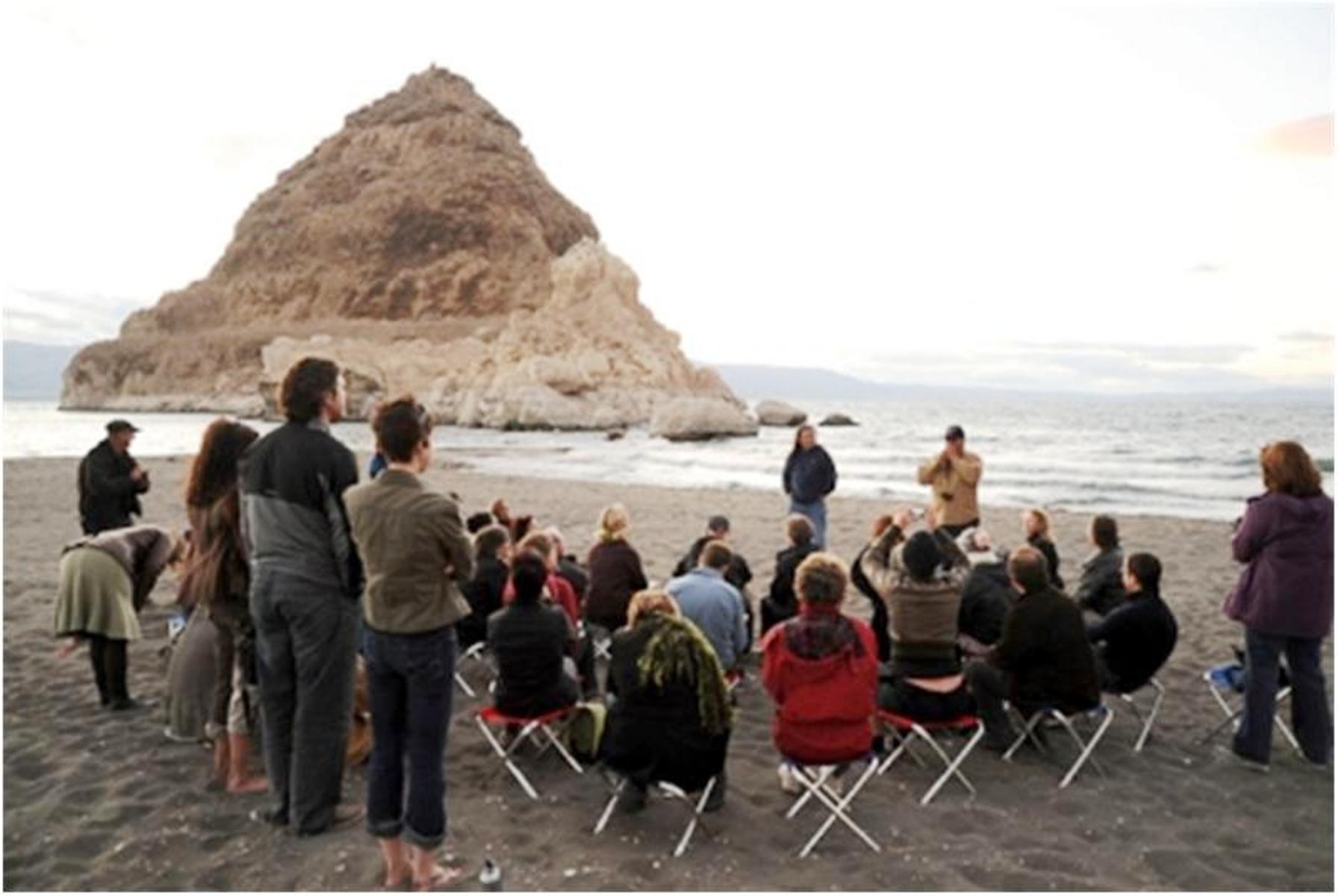 The Pyramid Lake Indian Reservation is located about 35 miles north of Reno, Nevada, and is home to the nearly 2,400 members of the Pyramid Lake Paiute Tribe (Kooyooe Tukadu). The reservation contains more than 475,000 acres of land, at the heart of which is Pyramid Lake. This vast, beautiful desert lake is one of the last remnants of ancient Lake Lahontan, which millions of years ago covered most of northwestern Nevada.
Human inhabitants have resided at Pyramid Lake for more than 4,000 years, and the tribe has lived successfully in the area for the past 600 years. The first white settler to discover the area was explorer John C. Fremont, who in 1844 named Pyramid Lake after a rock formation rising from the lake that looks like an Egyptian pyramid. In 1860, the area was the site of a major war between white settlers and Northern Paiute warriors. The Pyramid Lake War was fought near the present-day tribal community of Nixon, on the Truckee River. The events of the war are commemorated each year in a sunrise ceremony on Pyramid Lake War Memorial Day in May.
Today, the economy of the area is based on fishing, boating, camping, and other recreational activities. Pyramid Lake's natural beauty and cultural resources attract visitors from around the world, and the tribe actively seeks to draw more visitors into the area. In 1996, the Tribe completed the Pyramid Lake Museum and Cultural Center, located in Nixon, Nevada. Exhibits at the museum describe the history and culture of the Northern Paiute and offer insight into why the Paiute people hold the lake and its surrounding landscape so sacred. Other exhibits focus on the lake's natural history and the diverse and often rare fish and wildlife that live there.
In 2009, looking for a way to bring the community together, promote the culture of the tribe, and attract out-of-state visitors, the Pyramid Lake Paiute Tribe and the Sacred Visions Pow-Wow Committee held the First Annual Sacred Visions Pow-Wow. The event allows tribal members and the general public to experience Native American culture through dancing, artistry, storytelling, and native cuisine. The 2009 Sacred Visions Pow-Wow featured more than 200 participants and 3,000 spectators, lasted three days, and generated a significant positive economic impact for the area.
Designated a Preserve America Community in July 2010.
For more information