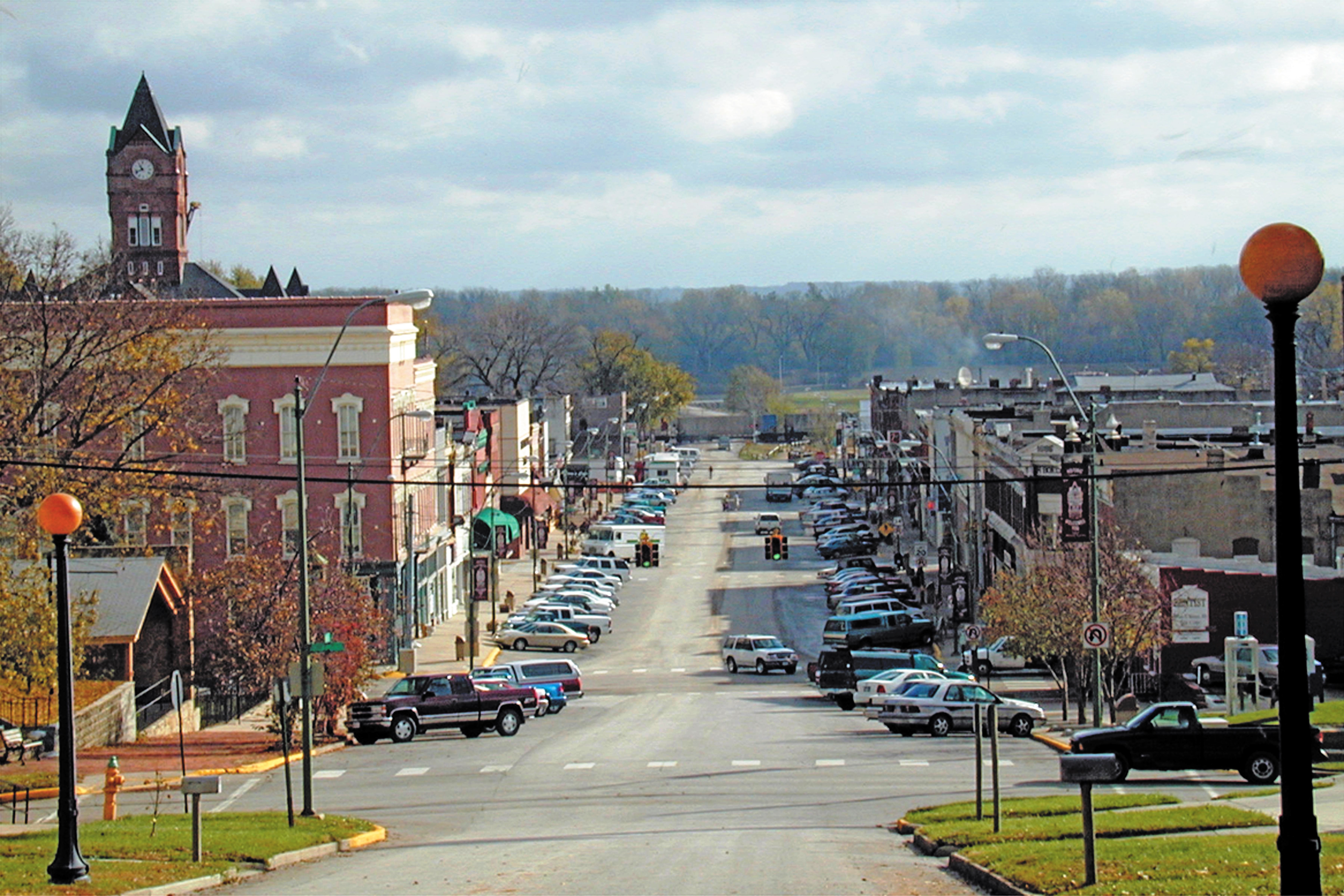 The history of Plattsmouth, Nebraska, (population 7,047) begins with the trading post established in 1853 by Samuel Martin at the confluence of the Platte and Missouri rivers, a site previously visited by Lewis and Clark. The Plattsmouth Town Company was organized in 1854.
The city was officially incorporated on March 4, 1855 and was designated by the Territorial Legislature as the county seat of Cass County. In those early years, Plattsmouth was a bustling river town. In 1869, the city became the headquarters of the Burlington and Missouri Railroad whose first locomotive, the "American Eagle," was brought to Plattsmouth by boat.
Plattsmouth today is a city of beautiful parks, historical landmarks, and museums. The Plattsmouth Main Street Historic District includes 45 buildings listed on the National Register of Historic Places, including the Cass County Courthouse, built in 1892.
The Cass County Historical Society operates a museum on Main Street and also maintains the Joseph and Mary Cook Log Cabin, built in 1868; a Burlington Northern Caboose, at Second and Main streets; and a one-room schoolhouse, Rock Bluffs, located southeast of Plattsmouth.
Over the past two decades, the Plattsmouth Conservancy has been working to preserve the city's historic resources. A driving force in the creation of Plattsmouth's Main Street Association, the Conservancy recently worked with the city to reconstruct a historic gazebo in Garfield Park. The Conservancy has also published a downtown walking tour guide and sponsors an annual Victorian progressive dinner and historic home tour.
Another draw to the city is the Kass Kounty King Korn Karnival, which attracts thousands of visitors each September. The Karnival began in 1931, the brainchild of a couple of Plattsmouth businessmen, and is one of the oldest festivals in Nebraska.
Designated a Preserve America Community in July 2007.
For more information
City of Plattsmouth Historic Preservation
Plattsmouth Chamber of Commerce