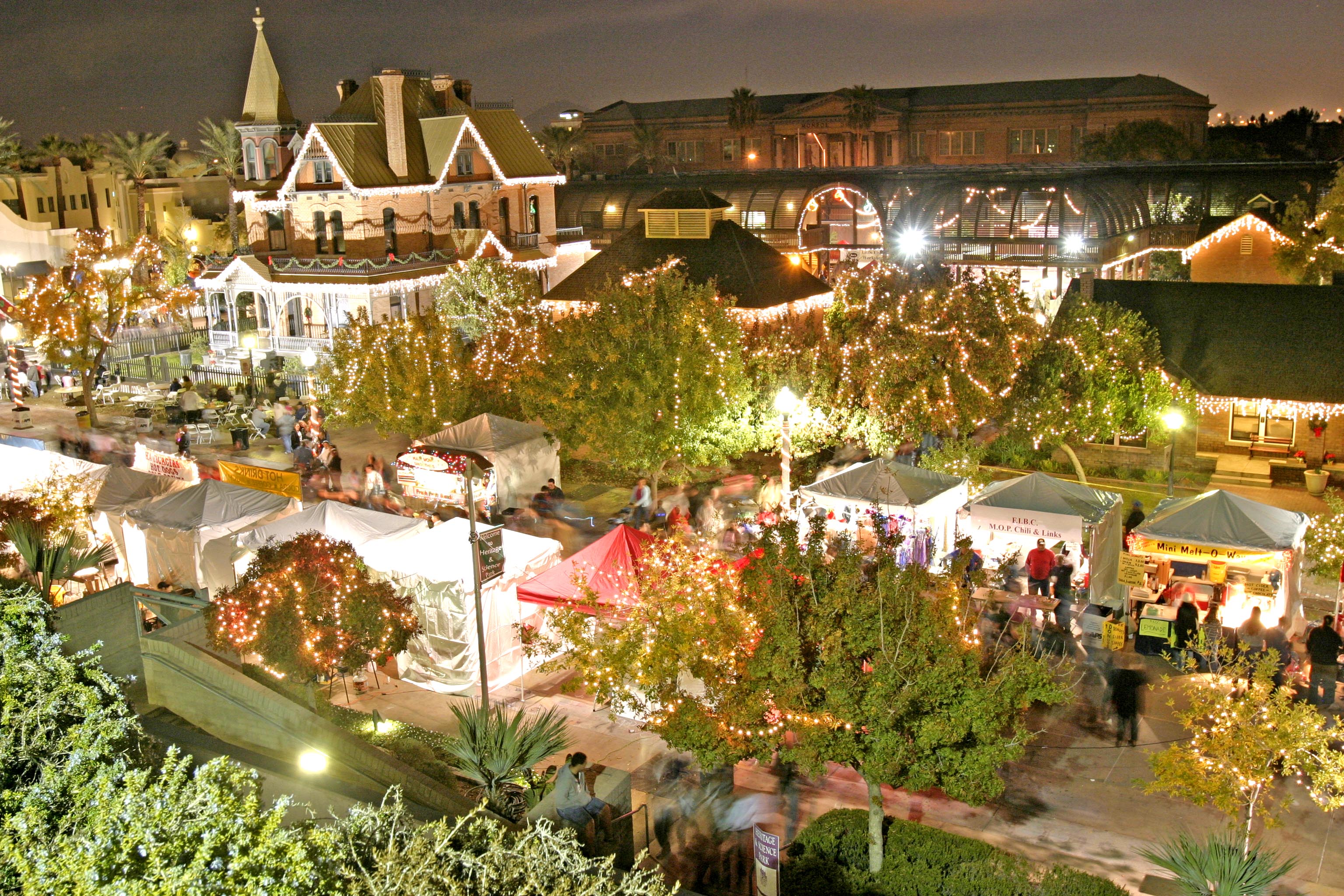 The city of Phoenix, Arizona, (population 1,475,824), just north of the Salt River, was founded in 1867 and incorporated in 1881.
Four hundred years before, the Salt River Valley was home to the Hohokam people, who constructed earthen canals to irrigate crops at the river's edge. When Anglo-American settlers arrived in the 1860s, they excavated the canals for their own use.
Phoenix became the state capital in 1889, and the railroad arrived in 1895. The Theodore Roosevelt Dam was completed in 1911, ensuring the city's water supply and controlling the often-damaging Salt River.
Phoenix developed from its beginnings as a southwestern outpost and agricultural community and became a city whose economy is based on aerospace, manufacturing, education, and tourism. The valley's temperate climate attracted two Air Force bases in the 1940s, drawing military families to settle permanently. 

Phoenix's Historic Property Register comprises 40 historic districts and 180 individual properties. The Pueblo Grande Museum and Archaeological Park is dedicated to the history of the Hohokam and offers exhibits and interpretive re-creations of their living conditions. Another attraction, Heritage & Science Park, features 11 historic buildings, the Museum of History, and the Arizona Science Center. Its centerpiece is the 1895 Queen Anne style Rosson House, a historic house museum.
Phoenix recently purchased and rehabilitated the 1925 Gold Spot Marketing Center, bringing new life to the surrounding historic neighborhood. The city also offers five tours of its historic districts each year.
Visitors can refer to the Phoenix Points of Pride catalog of noteworthy places around the city. Another publication, the Phoenix Downtown Walking Tour, describes historic buildings and events
Designated a Preserve America Community in October 2007.
For more information