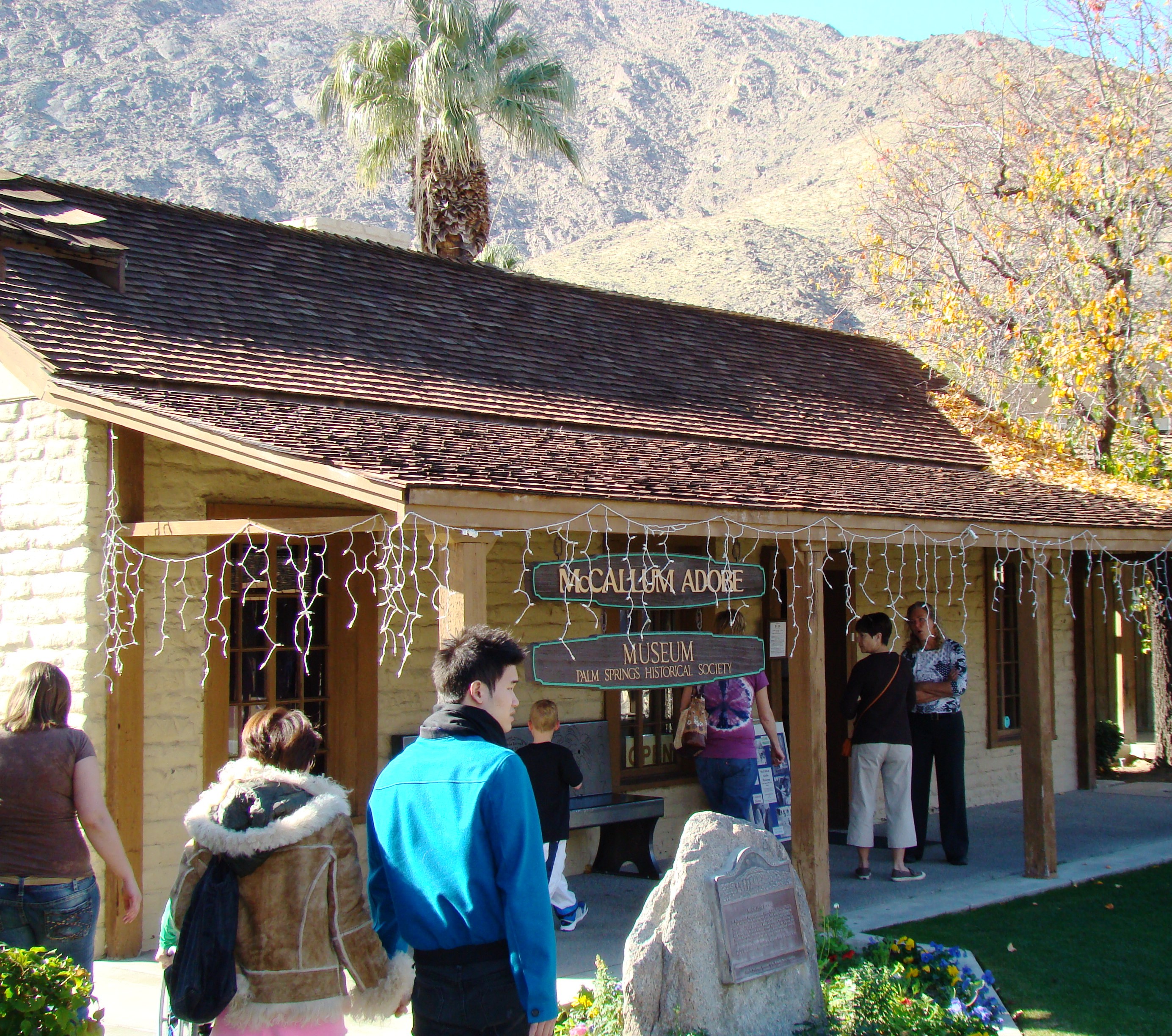 Palm Springs, California, (population 47,250) draws its name from natural hot springs. For centuries the area around today's city was the home of the Agua Caliente Band of Cahuilla Indians. The first non-Indian visitors arrived in the late 19th century. Lured by the promise of improved health, the early settlers established many small hotels and inns. 
By the 1930s, Palm Springs had acquired a reputation as a winter spa retreat and playground for Hollywood stars and the wealthy. Exclusive older neighborhoods such as old Las Palmas, the Movie Colony, and the Tennis Club quarter are associated with this period. In the post-World War II era, the city's Hollywood association continued to attract visitors. Tourism, resorts, golfing, and tennis fueled the economy.  
Throughout the post-war period, a talented band of "desert modern" architects designed an extraordinary collection of civic and commercial buildings. Residential construction boomed in the late 1950s when large tracts of reasonably priced modernist homes were built.  
The city of Palm Springs has derived enormous cultural cachet from being recognized as the world's "Mecca of modernism." The city's midcentury modern architecture appeals to a niche market of tourists who travel from around the world to enjoy the city's rich legacy. An annual "Modernism Week," which drew 5,600 visitors in 2008, has included tours of architecturally significant buildings, a film on the history and architecture of a local neighborhood, lectures, a trade show featuring decorative and fine art dealers, and even a design contest that sought to address many of the city's controversial development issues. 
The Palm Springs Historical Society is housed in several of the city's early historic buildings, including the Miss Cornelia White "Little House" (1893) and the McCallum Adobe (1884). The society cares for artifacts and an extensive photographic archive. 
Each year, the society sponsors a Pioneer Picnic, a tradition that started in 1955. Originally known at the "Founders Picnic," it celebrates the contributions and stories of those who arrived before 1924. While this event once featured anecdotal talks about the formative years of the city by the early settlers, the event is now attended by their descendents and others interested in the history of Palm Springs. In recent years, the event has had an annual theme, including the stories of World War II veterans and the contributions of the Agua Caliente Band of Cahuilla Indians. 
Designated a Preserver America Community in October 2009.
For more information