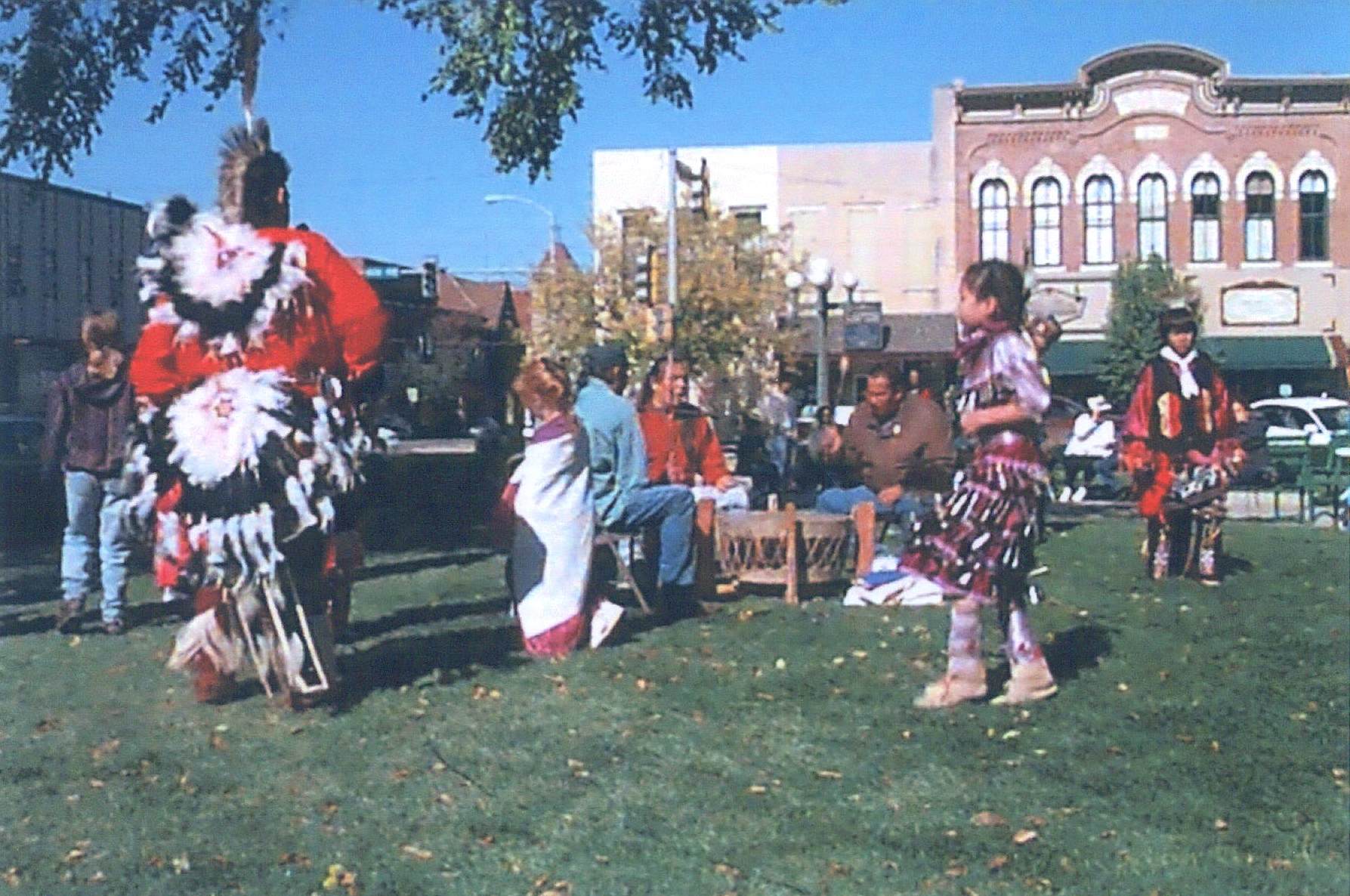 Oskaloosa (population 10,938) was platted in 1844 and became the county seat of Mahaska County that same year. The location was the narrowest point on the divide between the Des Moines and Skunk rivers, known as the "Narrows." The town was named after the daughter of a Creek Indian chief.
Oskaloosa grew quickly, and during the 1850s and 1860s was an important stage coach stop. The Nelson Pioneer Farm, which is owned by the Mahaska Historical Society and located just outside of Oskaloosa, interprets the importance of agriculture to the town's 19th century prosperity. Late in that century, coal mining became a principal industry in Mahaska County, and Oskaloosa became a key coal shipping center in the state.
The City Square Commercial Historic District is the heart of downtown Oskaloosa and is listed on the National Register of Historic Places. A focal point is City Square Park with its 1912 Bandstand. In 2004, this district also became a locally designated historic district, subject to review by the Oskaloosa Historic Preservation Commission.
In 1986, Oskaloosa was one of the original Iowa cities to receive designation as a Main Street community. Since then, downtown revitalization has resulted in a private dollar investment of $11.5 million in the historic downtown. Recently, the City partnered with the private sector to preserve the Frankel Building, a key building in the City Square Commercial Historic District. The City used funds that would have gone toward demolition to stabilize the building, and the structure now houses a thriving restaurant.
Designated a Preserve America Community in January 2006.
For more information
City of Oskaloosa Historic Preservation Commission