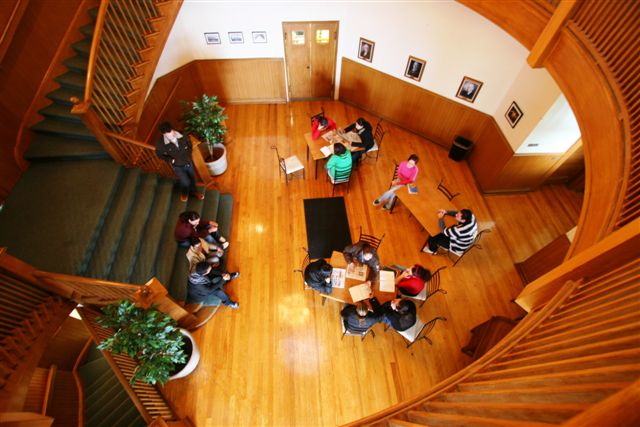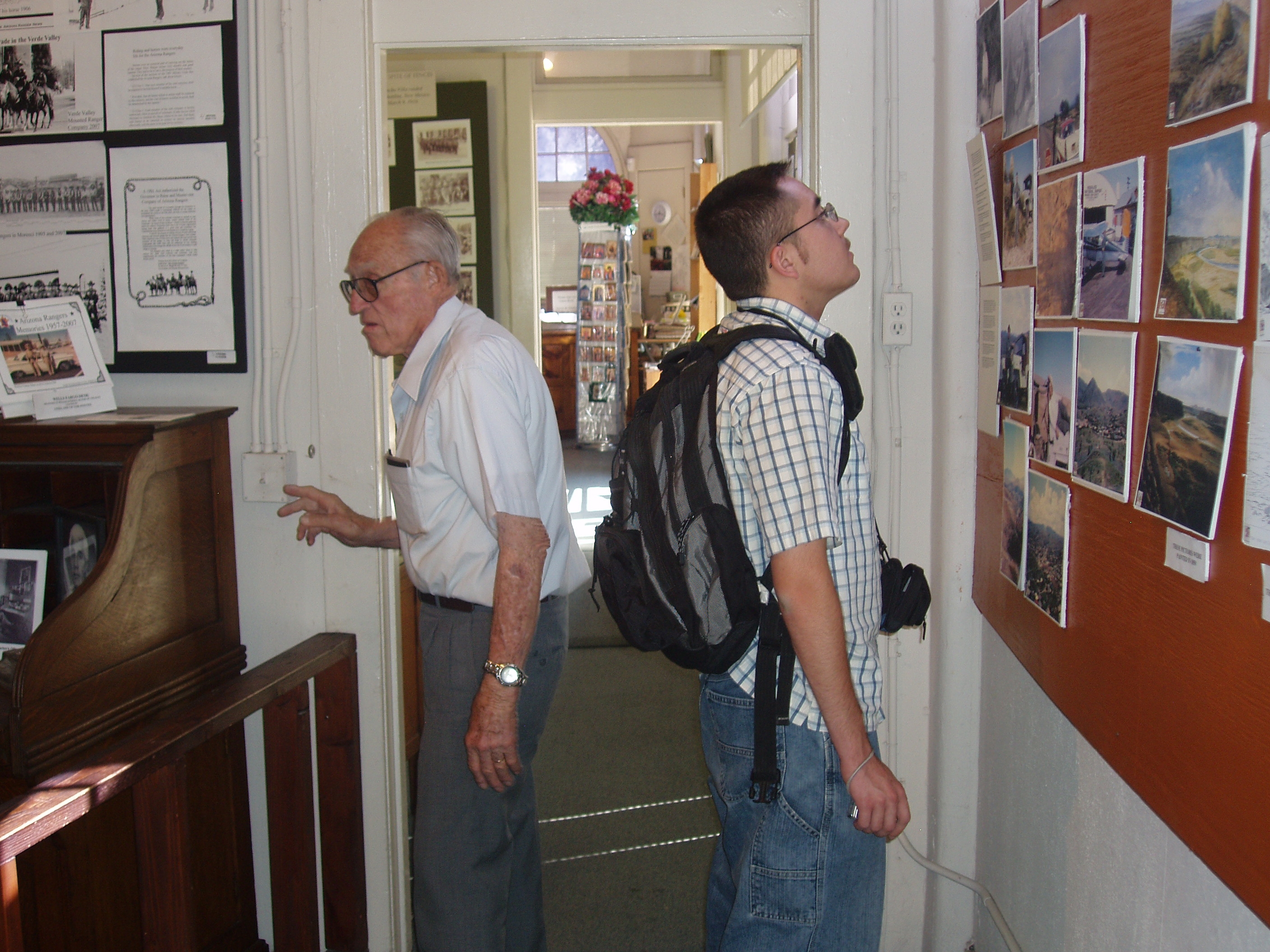 Nogales, Arizona, (population 21,746) is a US-Mexico border community established in 1880 by Jacob and Isaac Isaacson, who built a trading post along the border. The name "Nogales" is derived from the Spanish word for "walnut" or "walnut tree." It refers to the large stands of walnut trees that once stood in the mountain pass where Nogales is located.
Thousands of years ago, before European explorers sailed across the Atlantic, Nogales was part of a migratory path and trade route. Eventually, regiments of Conquistadors came in search of metals and gems. Missions built by the Spanish still can be seen. In 1914, Pancho Villa's army occupied Nogales, Mexico during the Mexican Revolution. The military buildup and growth attracted many businesses to Nogales, some of which still remain today. Nogales became a city in 1922, and the first passenger rail service from Tucson through Nogales to Mexico City was established in 1927.
Nogales, part of Santa Cruz County, has 200 historic properties included in the National Register of Historic Places. The 1904 Santa Cruz County Courthouse has gone through extensive renovations, thanks to a combination of private, state, local, and federal resources. It is a great example of a community-based partnership working together to bring an important historic property back to life. The courthouse reopened to the public in 2005 and now houses the Cowbells and Rangers Museum, which provides information on local heritage and offers public tours of the building. In addition, Cochese College moved into the courthouse and now offers college classes. These adaptive reuses of the historic building contribute to the economic vitality of the city and share the community's heritage with visitors.
Two other major historic preservation projects are currently underway: the Old Nogales City Hall and Fire Station and the former Anza and Bowman hotels. Built in 1914, the Old Nogales City Hall will be restored by the Pimeria Alta Historical Society, in conjunction with the city of Nogales. The Anza and Bowman hotels will be acquired by Nogales Community Development and will be redeveloped for use as retail space and affordable housing.
The nonprofit Pimeria Alta Historic Society is actively engaged in Nogales preservation efforts. Their museum offers tours, a library, artifacts, and a vast archive. In addition, the society hosts open houses during community holidays, an annual remembrance of the community's Buffalo Soldiers, and sponsors an annual jazz festival to celebrate the heritage of Nogales-born musician Charlie Mingus. The society also offers summer school programs to teach children about their community heritage.
Nogales received a 2008 Preserve America Grant of $157,000 for its Rediscover Nogales campaign. With the grant, Nogales will create materials about individuals and events that have shaped the region's heritage.
Designated a Preserve America Community in July 2008.
For more information
The Nogales-Santa Cruz County Chamber of Commerce
Discover our Shared Heritage Travel Itinerary - American Southwest