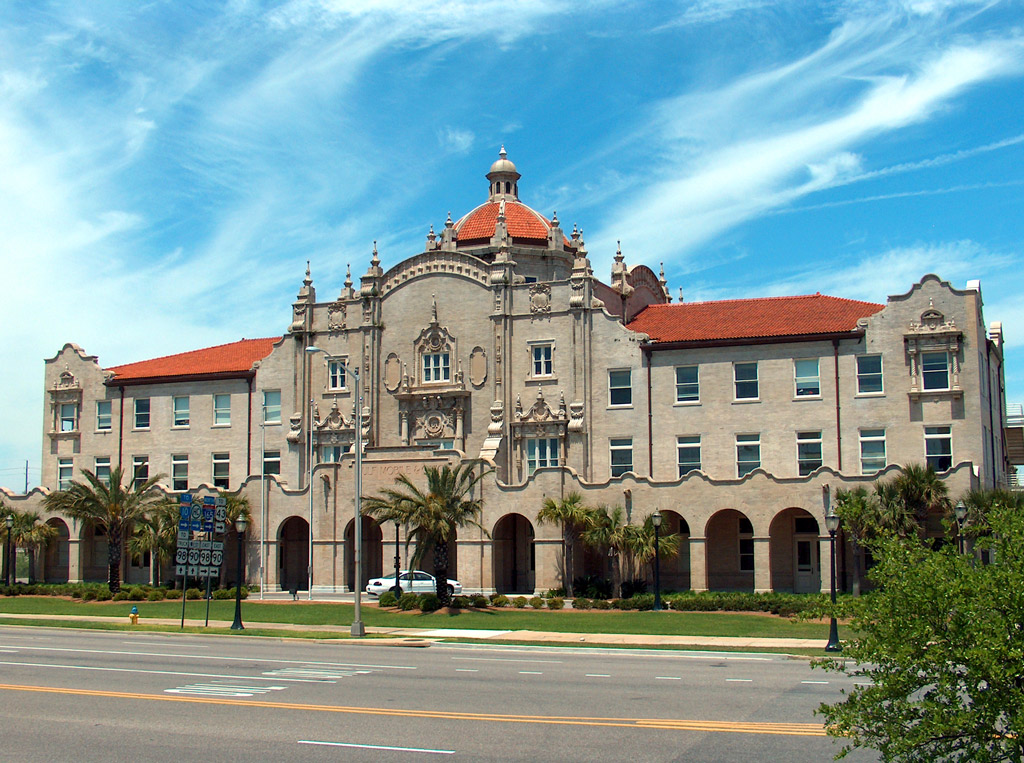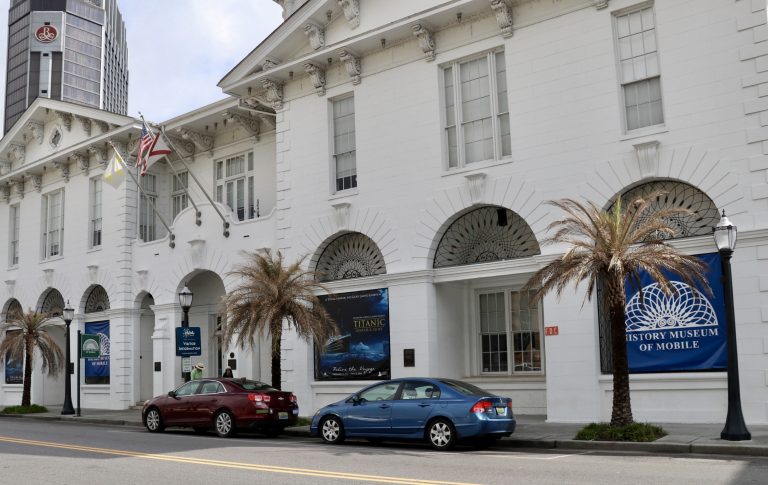 Mobile, Alabama (population 198,915) has a history spanning 300 years. Settled in 1702, it was the first capital of the French territory of Louisiana. Mobile was the site of America's first known Mardi Gras celebration, and the city still celebrates Mardi Gras as a major holiday.
Following settlement by France, Mobile was later controlled in turn by England, Spain, and America. By the first half of the 19th century, Mobile had become the second largest international seaport on the Gulf Coast, with cotton being the key export.
The city's strategic importance as a port led to a Union blockade during the Civil War and the Battle of Mobile Bay in which Union Admiral David Farragut ordered his fleet forward with the now famous phrase, "Damn the torpedoes! Full speed ahead!"
Mobile's long history is interpreted for the public at the Museum of Mobile in the restored Southern Market/Old City Hall (1857). The community's history is also reflected in its eight historic districts (representing more than 4,000 properties) that are listed in the National Register of Historic Places. The city appreciated early that its historic resources were important assets, forming the Mobile Historic Development Commission in 1962.
The city invested $2.7 million (which leveraged $15.3 million) to restore the Gulf, Mobile, & Ohio Railroad Station (1908). Now used for office space and as a transportation hub, the station renovation has helped revitalize a depressed area of downtown Mobile.
It was in Mobile, in 2003, that First Lady Laura Bush announced that the Preserve America Community program would begin accepting applications.
Designated a Preserve America Community in January 2005.
For more information
Mobile Historic Development Commission