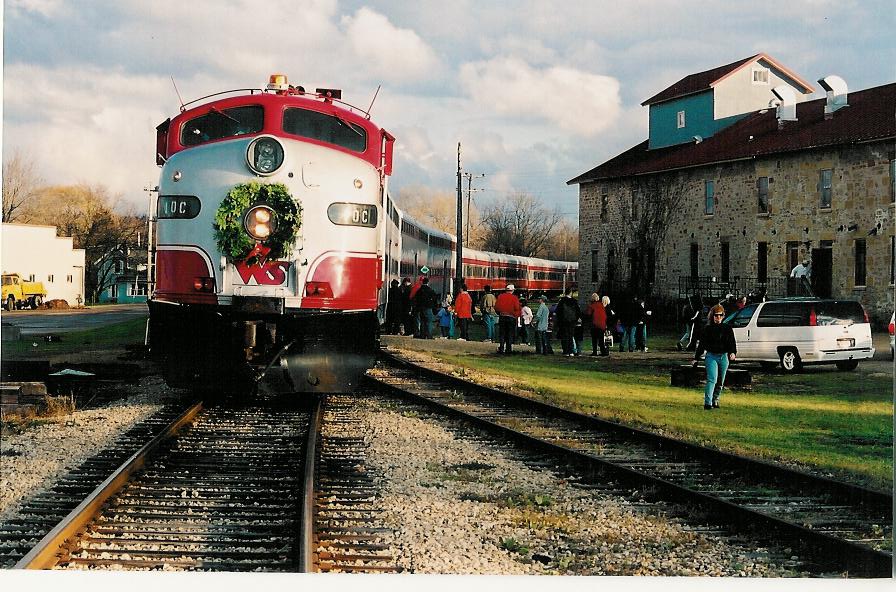 Mazomanie, Wisconsin, (population 1,528) is located about 20 miles northwest of Madison. The town was settled in 1843 by members of the British Temperance Emigration Society. The site was selected because of its location on Black Earth Creek and its close proximity to the Wisconsin River, an important trade route. The village was platted in 1855 and took the Winnebago Indian name of Mazomanie.
By the time the first train arrived on June 7, 1856, Mazomanie contained more than 80 buildings. Twenty years later it was the second largest village in Dane County, with a population numbering more than 1,100. The railroad chose Mazomanie as a service area for its operations and built a water tower and maintenance building along the track.
The railroad also created Lake Marion when it laid its tracks along Black Earth Creek south of the village. Water impounded by the lake was harnessed to power the Lynch and Walker Flouring Mill, which continued to use water power into the 1950s. The village created a municipally operated electric utility in 1885, one of the first of its kind.
In 2005, Mazomanie redeveloped an entire block of historic buildings in the downtown, restoring and reusing the buildings as commercial storefronts and affordable housing units.
Visitors to the Mazomanie Historical Museum can see exhibits featuring a blacksmith, cobbler, woodworker, a dairy, and a country kitchen, as well as an old three-cell jail. Another popular spot is the Old Feed Mill restaurant, housed in a restored 1857 flour mill and listed on the National Register.
Designated a Preserve America Community in March 2007.
For more information
Village of Mazomanie - Visit Mazomanie