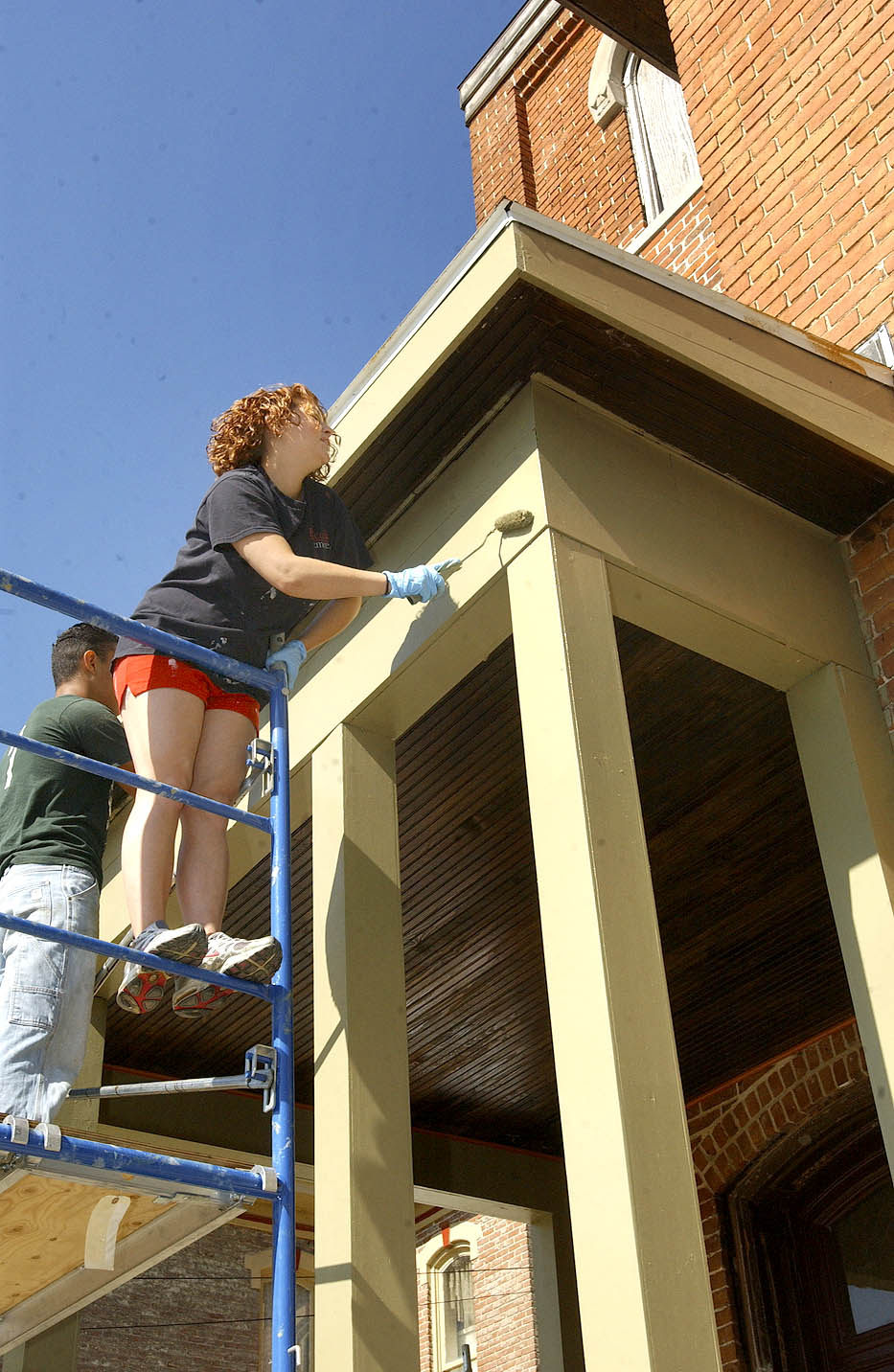 Logansport, Indiana, (population 19,684) is named for Captain Logan, a Shawnee Indian. The word "port" was added because of the town's location between the rivers, hence, the name Logan's Port, or Logansport.
Logansport was settled in 1826 and grew rapidly in the mid-1800s. The Michigan Road, constructed between the Ohio River and Lake Michigan, passed through just as it does today. By 1837, the Wabash and Erie Canal reached Logansport from Toledo, Ohio. The first locomotive arrived in 1855, launching a permanent love affair between Logansport and trains. By the early 1920s, Logansport was a railroad town, handling more than 225 trains each day. 
Logansport is the largest community in Cass County and contains about 48 percent of the county's population. Logansport's population declined from 1960 to 1990, but rose again between 1990 and 2000, due in part to the opening of a large pork processing plant in 1996, attracting many Hispanic workers to the county.
The city of Logansport works to preserve its historic resources, as evidenced by the recent restoration of the circa 1880 Snyder House. City funds were combined with funds from the Historic Landmarks Foundation of Indiana and the Century Career Educational Center. The career center involvement in the project allowed students hands-on experience with preservation skills.
The Cass County Historical Society offers a "Museum in the Classroom" program to students in grades 3 through 5. The museum director will visit an area school and bring along a few artifacts. At this time there are 15 presentations to choose from, each one meeting Indiana teaching standards.
The Logansport Historic Preservation Commission annually adopts and works to implement a historic preservation plan, which includes specific projects and short-term action steps. This complements the broad historic preservation policies included in the city's Comprehensive Plan.
The Logansport Historic Preservation Partners jointly host a yearly Historic Preservation Day. Activities occurring throughout the city include a series of home tours, a historic photo display, access to firefighting artifacts at the Logansport Fire Department, a tour of the historic cemetery, a car exhibit, and a middle and elementary school essay contest. All events are free and open to the public.
Designated a Preserve America Community in January 2009.
For more information
Logansport-Cass County Chamber of Commerce