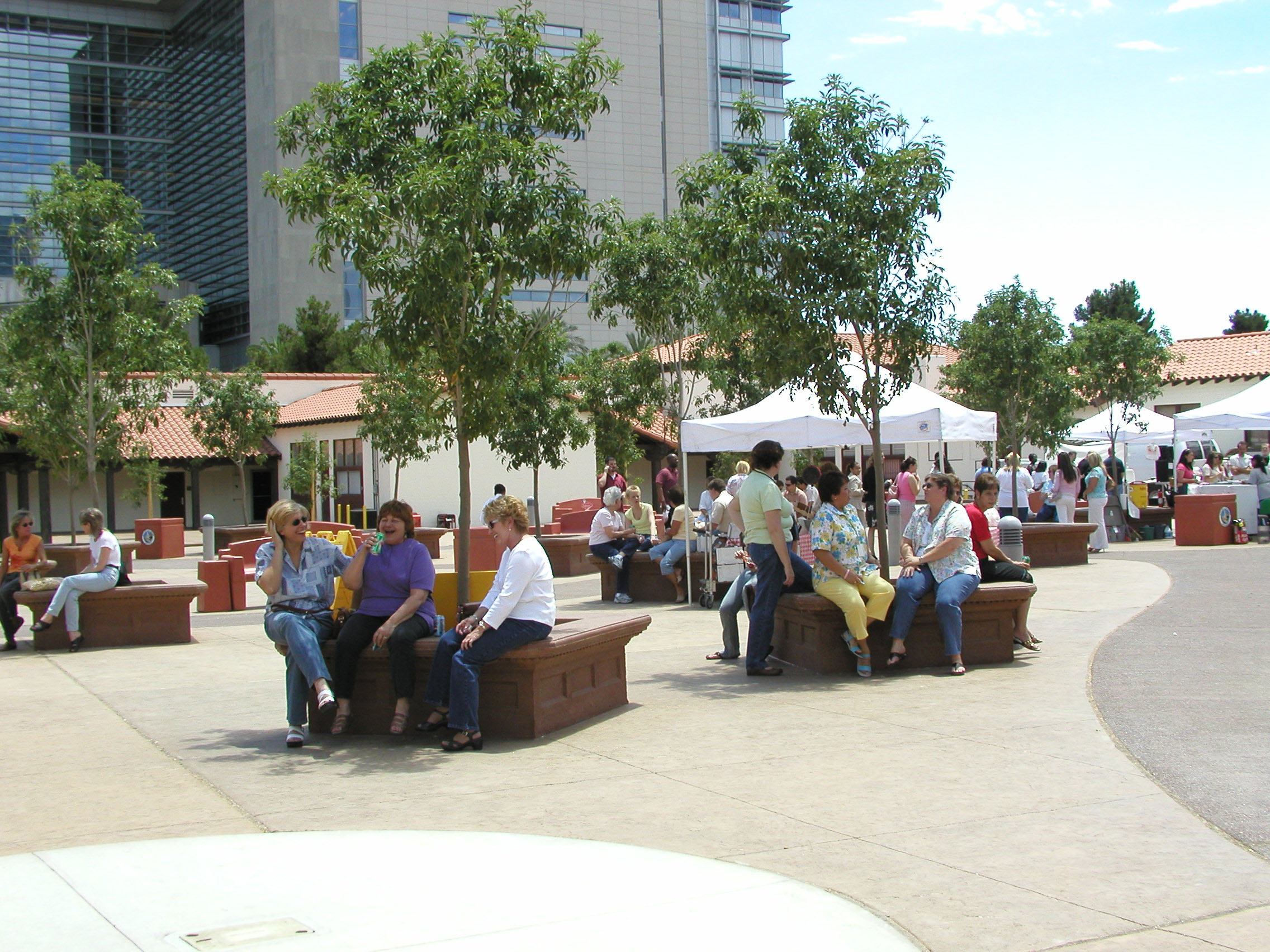 Las Vegas, Nevada, (population 580,000) is located in the center of Vegas Valley, a desert region of about 600 square miles surrounded by the Sierra Nevada and the Spring Mountains.
The first European missionaries and explorers arrived in the area in 1776. Trade routes and supply roads soon developed, supporting a large mining and ranching community. In 1905, railroad tracks between Salt Lake City and Los Angeles were joined in Las Vegas, and the town began to grow.
In the 1930s, three important events spurred tremendous growth: the construction of Hoover Dam, the relaxation of the divorce laws, and the legalization of gambling. During World War II, the city again experienced unprecedented growth, when hundred of homes were constructed for military families.
During the 1950s, Las Vegas began to formally embrace tourism as its primary industry, and today, the town welcomes more than 36 million visitors a year. In addition to gambling casinos and shows, visitors to Las Vegas have the city's rich history to explore. The city offers five historic walking tours, including the Pioneer Trail and the High School Historic Neighborhood, the oldest residential neighborhood in Las Vegas. Other attractions include the Nevada Test Site History Center and the Old Las Vegas Mormon Fort.
The Springs Preserve, listed on the National Register of Historic Places since 1978, features desert botanical gardens, outdoor concerts and events, an indoor theater, and a historic photo gallery. The Nevada State Museum and Historical Society facility is located in historic Lorenzi Park. Plans are underway for a museum in the historic post office and courthouse that will focus on the history of organized crime in the United States and its impact on the development of Las Vegas.
Designated a Preserve America Community in July 2007.
For more information
Preservation Association of Clark County