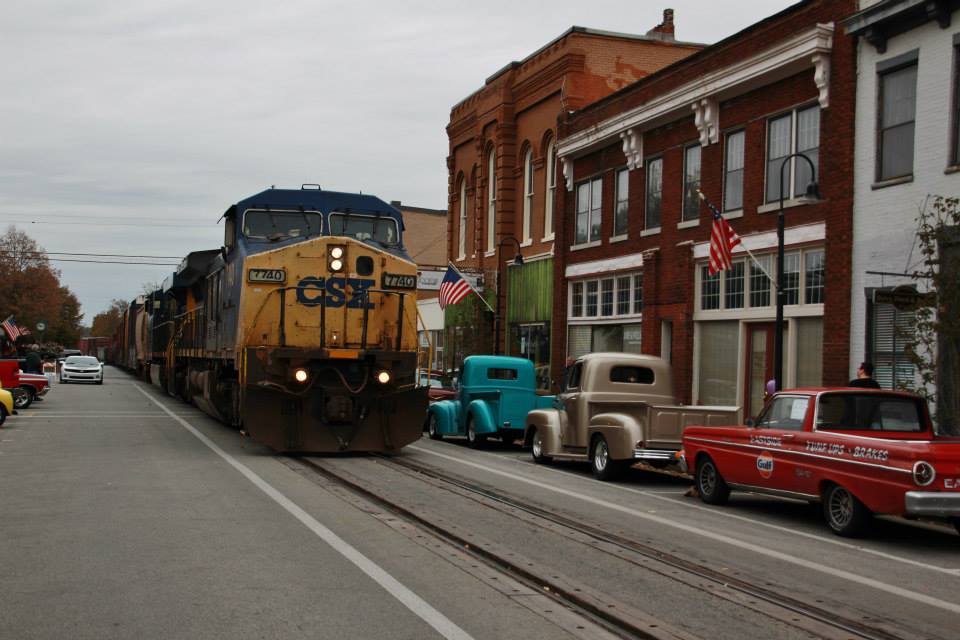 La Grange, Kentucky (population 5,713) is located in Oldham County, Kentucky. Earlier known as "The Crossroads", it was a rest stop for passersby due to its natural stream and central location in between Louisville, New Castle, Westport and Shelbyville. In 1827, a land surveyor named William Taylor proposed the name change to La Grange, and donated land in an eventually successful effort to have the town become the county seat.
In the 1850s the Louisville and Frankfort Railroad was constructed with La Grange on the line, allowing the economy to grow through increased agricultural production and the sale of tobacco. Although the town saw poverty during the Civil War, with a decrease in agricultural sales to the South, in 1869 it became a junction town with the addition of another railroad line. The 1880s saw the most growth in the town, with the construction of factories and many other residential and commercial buildings. Many of the historic buildings in the city today come from this period.         
La Grange has two historic districts which function under the Historic Preservation Commission, the Central La Grange Historic District and the Russell Court Historic District, both listed on the National Register for Historic Places. There are more than 150 buildings in the Central La Grange Historic District dating from 1830-1938, with the majority dating from 1885-1915. An unusual number of commercial buildings are intact, including original storefronts and pressed-metal or wood ceilings. The district also contains the historic Oldham County Courthouse, historic hotels and train depots, and several homes of notable citizens. The Russell Court Historic District is an early twentieth century subdivision and represents early residential planning and homes.
La Grange's Historic Preservation Commission has produced a walking guide to buildings of historic significance, including the Renaissance Revival style Courthouse (1875). The city also hosts Oldham County Day every year, which connects the past to the future of the area. In 2003, La Grange received Transportation Enhancement grants for preservation of a historic church and renovation of a building in the historic district for use as a tourist information center and transportation museum.
The Oldham County History Center contains local history exhibits as well as changing exhibitions on regional, state, and national history, a library and archives, and outdoor exhibits including transportation models and a wildflower and native plant garden. The Oldham County Historical Society publishes a quarterly newsletter, records of cemeteries and gravestones, and the definitive history of Oldham County. They also offer educational programs and research assistance.
Designated a Preserve America Community in April 2004.
For More Information