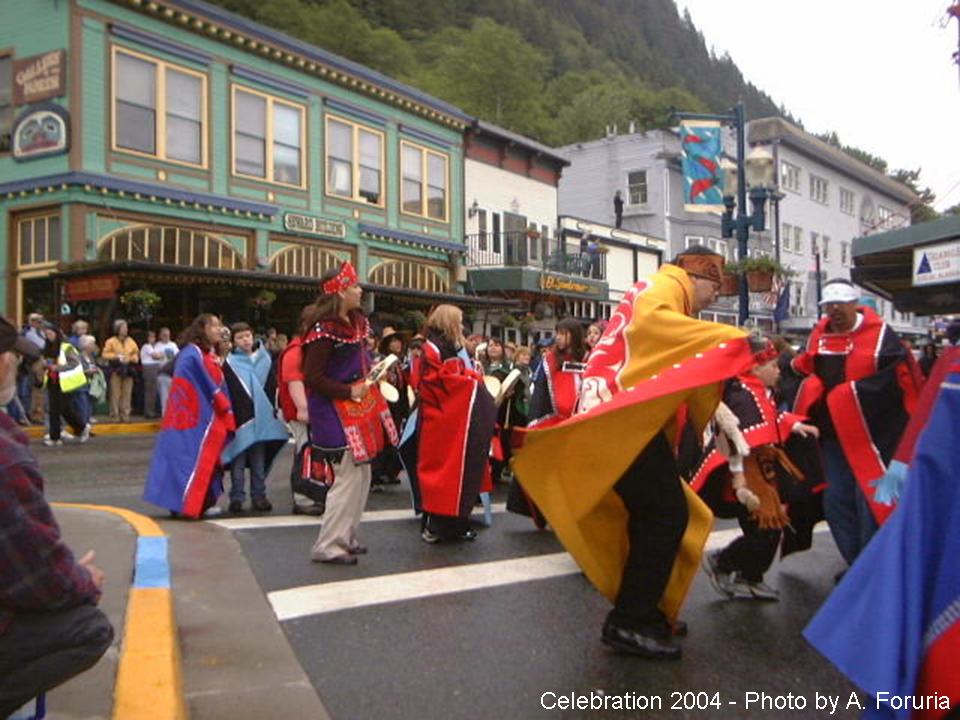 Juneau (pop. 31,000) is situated in southeastern Alaska, surrounded by spectacular mountains, glaciers, and a rainforest. Juneau's history dates back more than 10,000 years to original Native Alaska tribes and later to Russian traders and settlers. 
When gold was discovered in 1880 near the site of what soon became downtown Juneau, hundreds of miners, merchants, and laborers arrived from all over the world to work in the local mines and businesses. After the loose gold in the streambeds ran out, new efficient technology for extracting gold from underground mines was developed in Juneau and used worldwide.
In 1900 Juneau was incorporated and named the seat of government for the Alaska Territory. Government operations actually moved to Juneau in 1906. Appropriately, Juneau was the site of the official statehood ceremony in 1959 when Alaska became the 49th state. Juneau today is home to a blend of Native Alaskans, Pacific Islanders, and descendants of the gold speculators. A significant portion of the local population works for the state, federal, or local government, or in the burgeoning tourism industry.
Many of the buildings built in Juneau in the late 1800s still stand. Within the original downtown, there are approximately 60 buildings built before 1904, and 140 built before 1914. Another notable feature of the downtown area is the colorful totem poles; totem pole carving remains a vital part of Native life in southeast Alaska and an important cultural legacy of the Tlingit, Haida, and Tsimshian Indians.
Since the 1980s, the city and borough of Juneau have taken an active role in preserving local historic and cultural resources, resulting in 11 designated historic neighborhoods and two historic districts listed in the National Register of Historic Places. The discovery in 1991 of the Montana Creek Fish Trap, a 500-700-year-old fishing feature, has revived interest in the Native history of the area and spawned an extensive educational and tour program as well as construction of a replica through the Alaska State Museum. A 1951 library listed in the National Register of Historic Places as the first building constructed as a library in Alaska has now become the Juneau-Douglas City Museum. A historic downtown Juneau guide produced by the museum highlights historic sites, buildings, totem poles, and other public art.
Designated a Preserve America Community in March 2007.
For more information