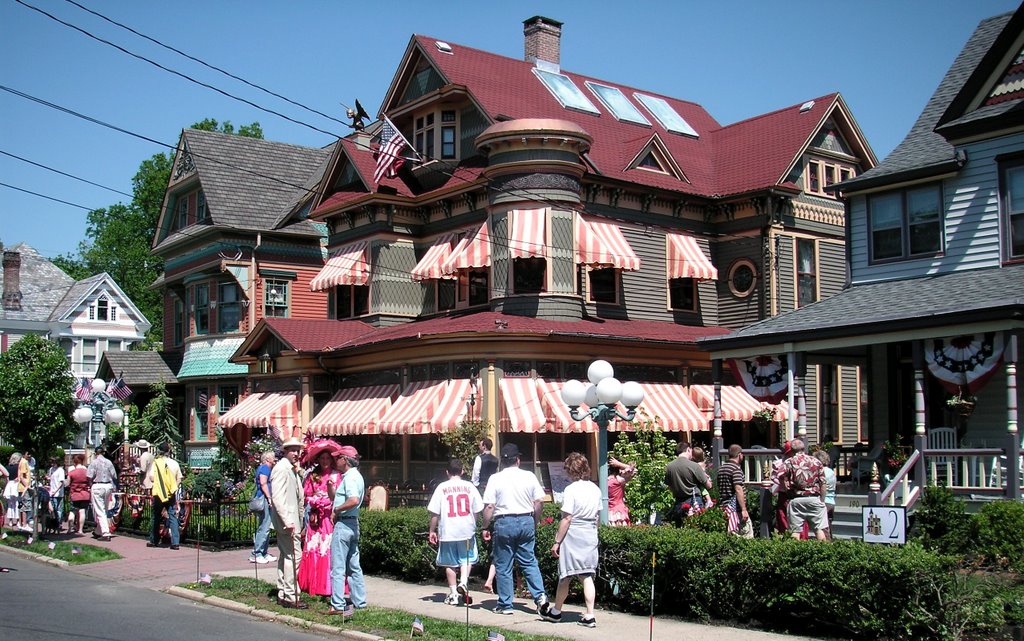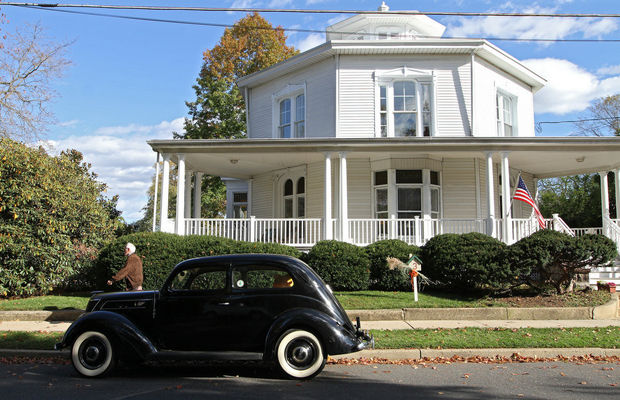 Hightstown (population 5,216) is an incorporated borough in central New Jersey located 17 miles northeast of Trenton. European settlement in the area began in the late 1600s, but Hightstown was not officially founded until 1721. The borough is equidistant from New York City and Philadelphia, and is midway between two state parks that memorialize the Revolutionary War battles of Princeton and Monmouth.
In the 19th century, the hamlet became a way station for the Camden and Amboy Rail Road and Transportation Company, the first railway in New Jersey. The famous John Bull steam locomotive, a featured exhibit at the Smithsonian Institution, ran on the C&A tracks through Hightstown. In 1833, Hightstown was the closest station during the first train derailment in the United States to result in a passenger fatality. Then-President John Quincy Adams and mogul Cornelius Vanderbilt were among the uninjured passengers aboard the train during the tragic accident. The railway used an early form of rail-tie that was carved from stone or marble and called a "sleeper." Some of these original sleeper stones can be found on display in downtown Hightstown within the Stockton Street Historic District.
Seventy-six historic resources are located within the Historic District, which is listed on the National Register of Historic Places. The District's buildings, which are predominately single-family homes, include examples of Federal, Victorian, and Eclectic architectural styles reflecting the town's growth over time. In 2014, the borough and its many community partners completed the Stockton Street Historic District Streetscape Infrastructure Project. This project restored historic carriage steps, landscaped public spaces with plantings appropriate to the historic periods of significance, and rehabilitated existing historic brick and slate sidewalks to ensure safety and accessibility.
Hightstown used American Recovery and Reinvestment Act funding to support the restoration of the Stockton Street Historic District's focal point: Civil War Monument Park. The triangular park contains a marble obelisk erected in 1875 to honor local Civil War veterans. The monument, which was carefully cleaned as part of the project, is surrounded by four Brooke-type cannons.
Another historic resource in town is the ca. 1850 Ely House, headquarters for the Hightstown-East Windsor Historical Society. The house museum includes the relocated and renovated town freight station, which is now used as a community meeting space. Tours of the historic house are offered, and guests have access to a local archive. The Historical Society and the Borough of Hightstown coordinate an annual house tour in which guides and homeowners point out the architectural significance of the homes while educating visitors about the homes' original owners and their impact on the economic development of the community.
The Borough of Hightstown has begun to recognize local residents and business which have made a contribution to the preservation of the town's historic resources through a "Steward of History" award program.
Designated a Preserve America Community in July 2015.
For more information