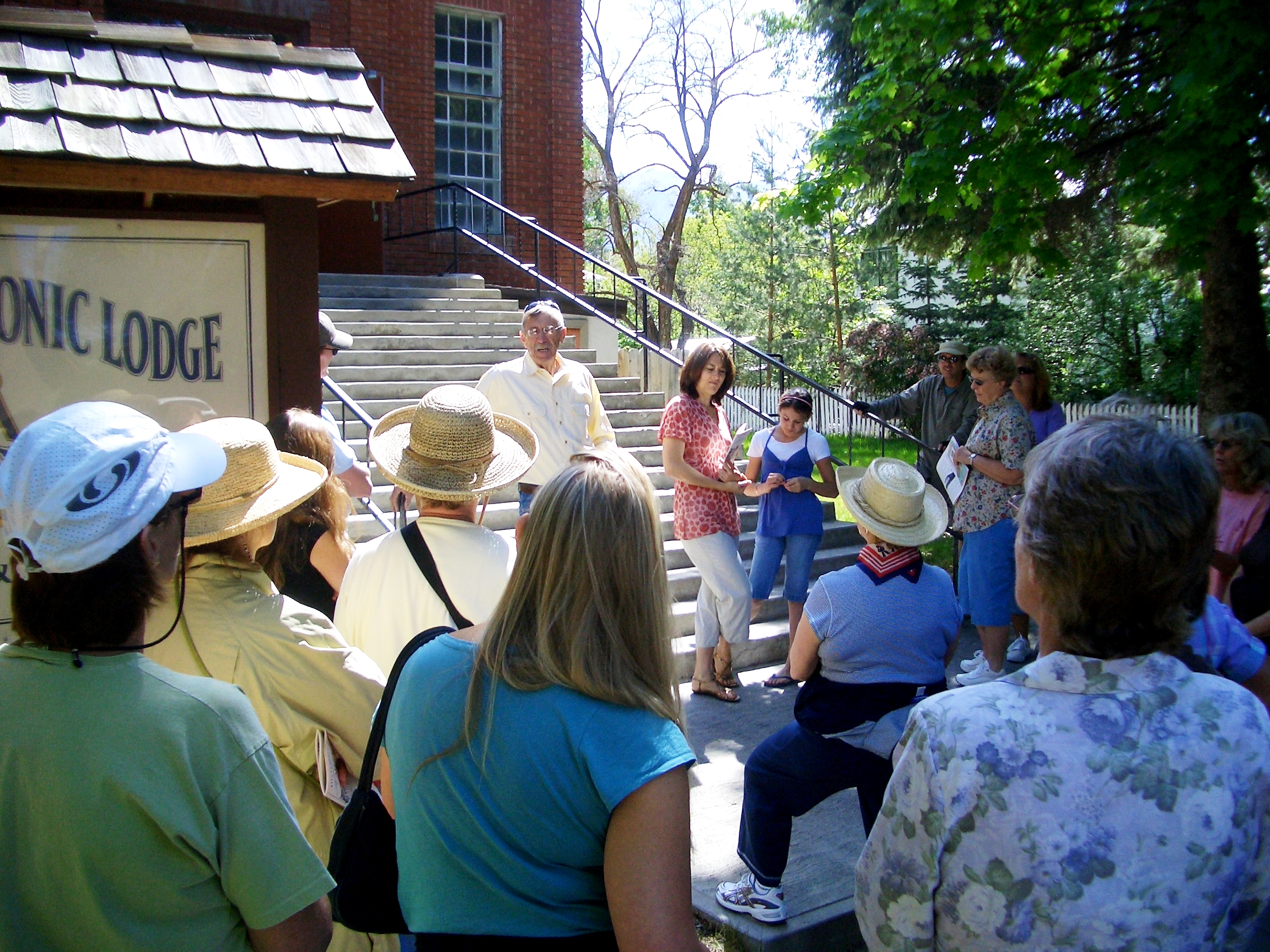 Hailey, Idaho, (population 6200) was founded by John Hailey, who purchased land and established the town. It was officially platted as the county seat in 1881, following an election that moved the county seat from Rocky Bar to Hailey. In 1882 John Hailey sold his land to the Idaho-Oregon Land Improvement Company. Later, when Alturas and Logan counties were dissolved, Hailey was named county seat in the newly created Blaine County.
Hailey had the first telephone and electric light service in the territory, and, by 1883, the Oregon Short Line railroad arrived. When the Wood River mines failed at the time of the nationwide Panic of 1893, livestock, particularly sheep, became an important part of the local economy. Immigrants from Scotland, the Basque region of Spain, Peru, Mexico, and Chile all played a part in developing and maintaining the sheep industry.
The creation of Sun Valley ski resort in 1936, just north of Hailey, led to an increase in visitors and potential residents. To accommodate population growth, the town has repeatedly expanded its borders via annexation. This reached a peak with the Woodside extension to the south in the 1970s and the Northridge addition in the 1980s. The original Old Town plat, however, remains the heart of Historic Old Hailey. The boom in recreational opportunities has created pressure for rapid development, and one challenge facing Hailey is how best to integrate historic preservation with desirable growth.
The Hailey City Historic Preservation Commission was established in 2005, and that same year, the city achieved designation as a Certified Local Government by the National Park Service. The commission conducts surveys to identify and evaluate Hailey's remaining heritage resources, nominates properties to the National Register of Historic Places, works with the City Planning Department on review of demolition permits, and advises the mayor and council on historic preservation matters.
The Historic Preservation Commission and the Blaine County Historical Museum worked together to develop a historic walking tour brochure, and collaborated on a public program during Idaho Archaeology and Historic Preservation Month celebrating the completion of a project to replace a deteriorated adobe wall of the museum. The walking tour map and guide project, co-sponsored by the Hailey Chamber of Commerce, is available at three key sites and online.
Since 1949, the Hailey Rodeo Grounds have been home to the Days of the Old West Rodeo, a three-day event that takes place every 4th of July weekend. This annual event, along with the annual Trailing of the Sheep Festival, and many others heritage events, boost the local economy significantly. The city is now planning enhancements to the rodeo grounds for residents and visitors, including a visitor center/museum.
Designated a Preserve America Community in February 2010.
For more information  
Hailey Historic Preservation Commission 

Hailey Historic Preservation Commission Walking Tour