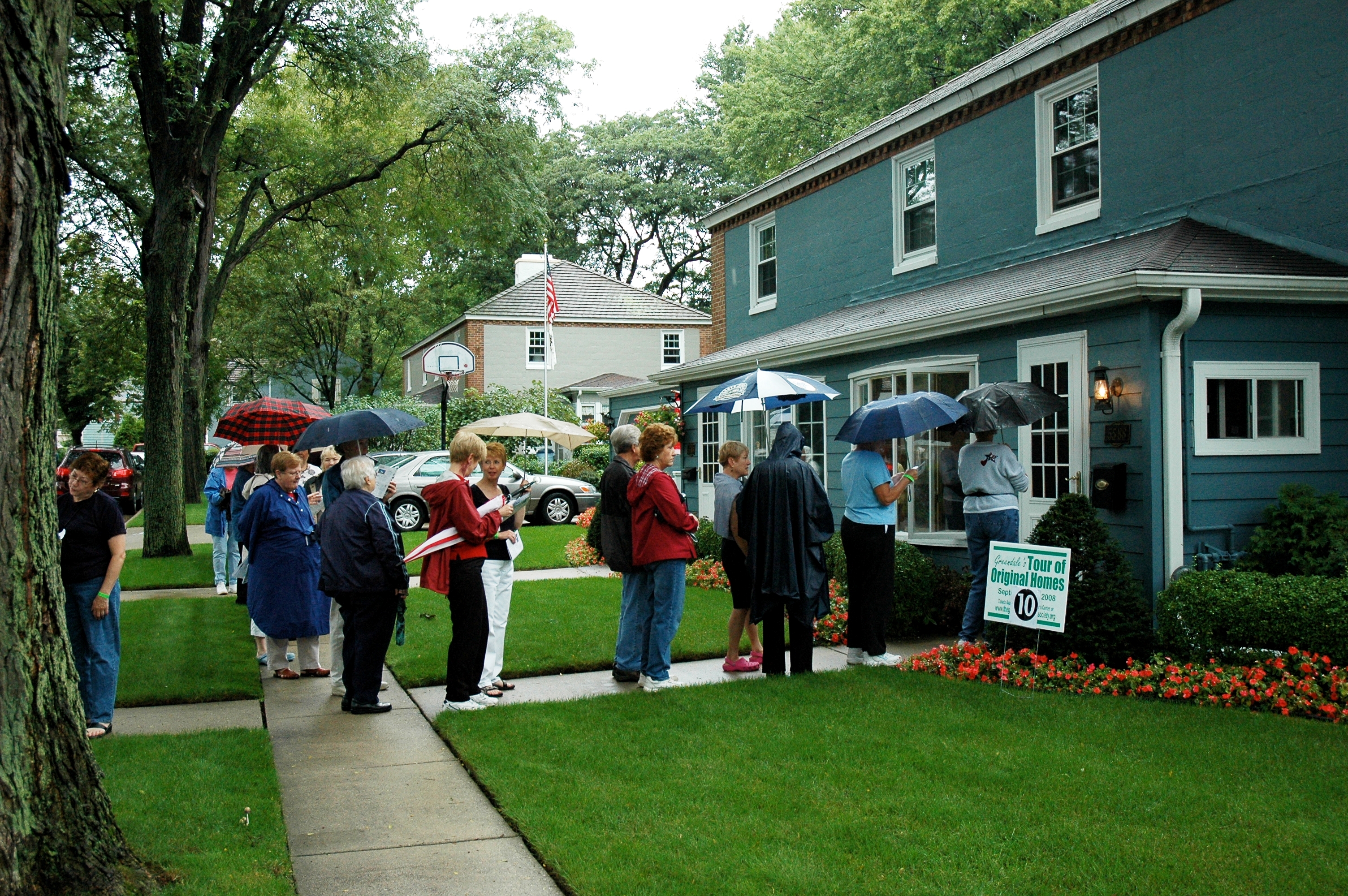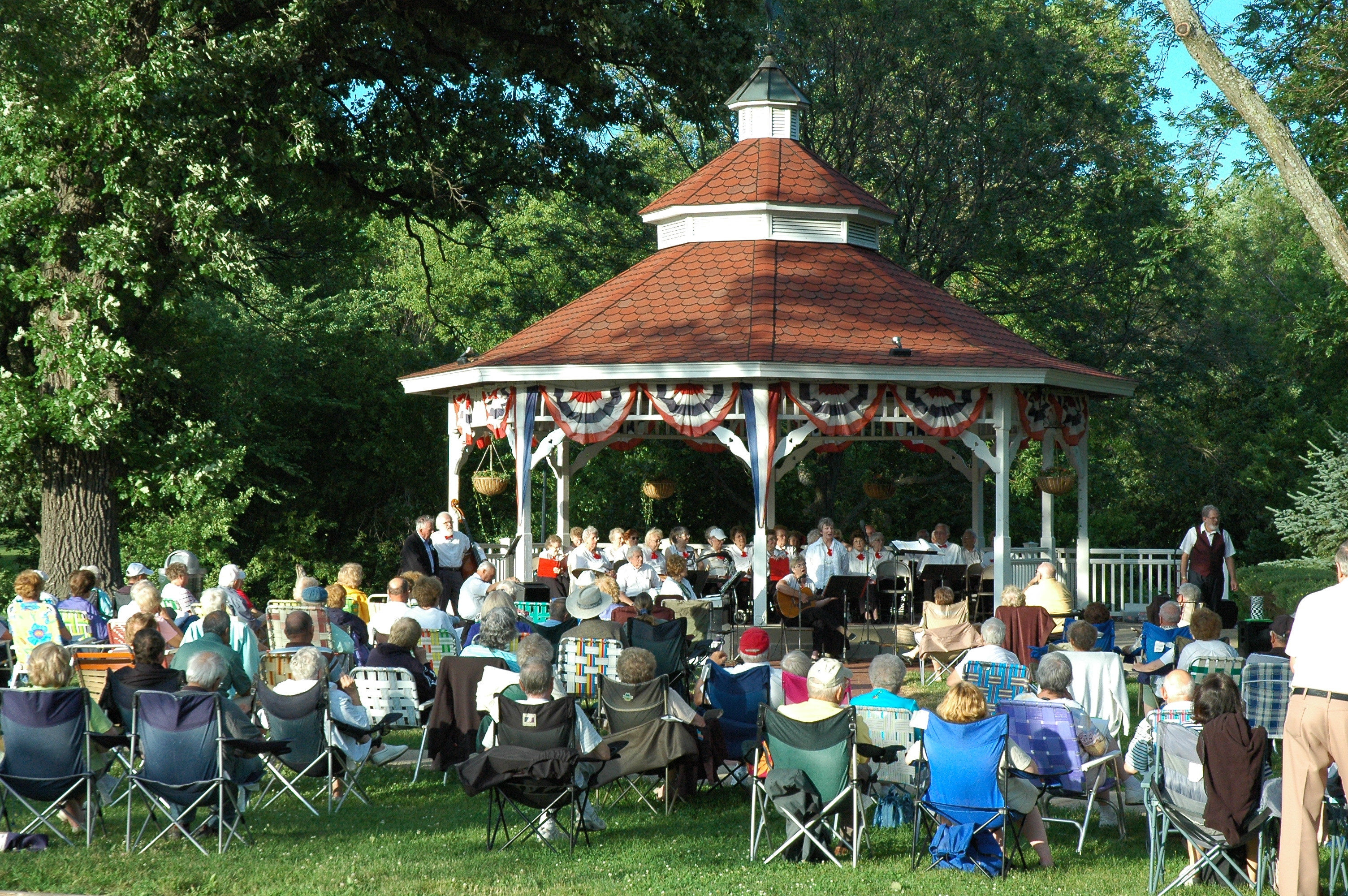 The village of Greendale, Wisconsin, (population 15,000) was created by the federal government's New Deal legislation in 1938. It was one of three planned communities (along with Greenbelt, Maryland, and Green Hills, Ohio) established to demonstrate a new kind of suburban community that would combine city and country life, offer good housing at reasonable rents, and provide jobs to unemployed workers. The government purchased 3,400 acres of scenic farmland southwest of Milwaukee and built Greendale on the "garden city" model, in which housing was situated within easy walking access of gardens, employment, and a town center. 
The original downtown area included the Village Hall, several businesses, and 366 homes comprising 572 living units. Single- and multi-family homes and row houses made of "cincrete," a type of cinder block, were built to accommodate a mix of family sizes and income levels. Each home was positioned close to the street with the living room at the back of the house to allow residents a better view of their picturesque backyards. These quaint homes were often referred to as "Greendale Originals." In 1949, the Public Housing Administration gave occupants of Greendale homes the first right to purchase them from the government, and many residents exercised this option. The transfer of ownership from the federal government was largely completed by the end of 1952. 

Today, Greendale's village center area is listed on the National and State Registers of Historic Places, with many buildings considered historically significant. Recently the village, with the cooperation of the Greendale Historical Society, restored the Village Hall. It replaced windows with historically accurate energy-efficient models, restored the clock tower, and remodeled ceilings to better reflect the building's original aesthetics. Exterior wooden elements were restored with historically accurate colors, patterns, and materials.
One of Greendale's historic attractions is Trimborn Farm, which was established in 1851 and became one of the largest producers of high quality lime in Wisconsin. Lime production gave way to dairy farming at the turn of the century, and in 1935, the property was part of the acreage purchased by the Greendale Resettlement Administration. After returning to private ownership in the early 1950s, the property was used for farming, riding stables, and an airstrip. The Milwaukee County Park System acquired the farm in 1980 and began developing it into a historic site in conjunction with the neighboring Jeremiah Curtin House, home to settlers in the mid-1830s. Today the complex includes a Cream City brick farmhouse, one of the last and largest stone barns in Wisconsin, a worker's bunkhouse, a threshing barn, and a 75-foot kiln.
Every August, Greendale celebrates Village Days, an annual event since 1939. The three-day celebration commemorates the history of the village, attracting thousands to its parade, live music, dancing, and food and drink.
Designated a Preserve America Community in January 2011.
For more information