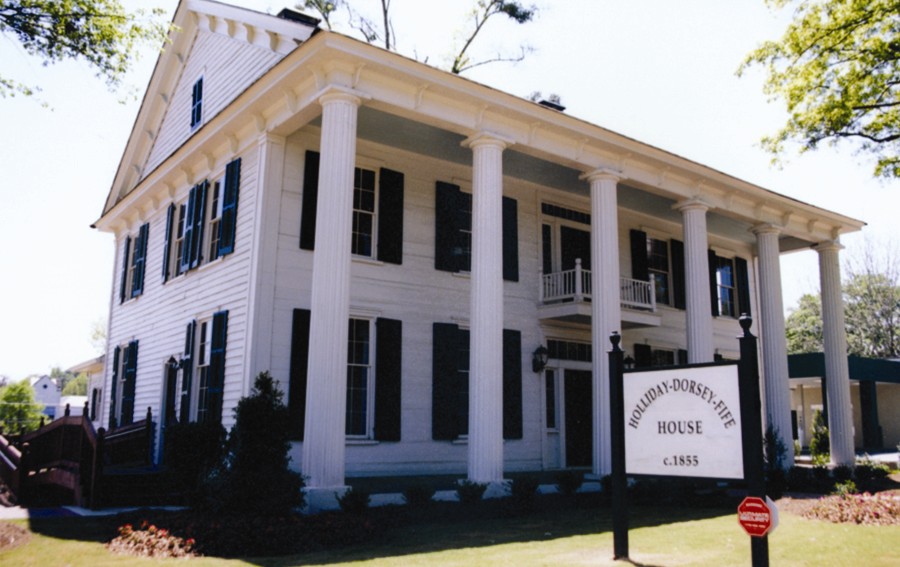 The city of Fayetteville (population 15,113), along with the surrounding county, is named for the Marquis de Lafayette of France. Lafayette was befriended by George Washington, served as his aide, and generally assisted the American colonists during the Revolutionary War. Fayetteville was named as the county seat of Fayette County in 1823, and the present day courthouse in the town square was built in 1825. Listed in the National Register of Historic Places, the courthouse remains the oldest in Georgia and boasts the longest court bench in the world.
Union cavalry raided Fayetteville in 1864. After recovering from the Civil War and reconstruction, Fayetteville again began to grow and prosper. A significant time in Fayetteville was 1888, when the railroad running from Atlanta to Fort Valley via Fayetteville began operation.  Fayetteville was also incorporated in that year, and the city limits were extended in a one-half mile radius from the courthouse. In 1892, a tornado struck the town and destroyed a number of residences and other structures.
Downtown Fayetteville is rich in history, with the preservation of many notable places of interest.  Most of the commercial buildings that exist today around the courthouse square were built in the late 1890s and early 1900s, but some antebellum properties remain. Recent partnership projects include the renovation of the Hollingsworth House (1906) and the Old Train Depot (1902) and the restoration of the Holliday-Dorsey-Fife House (1855). The latter home was originally built by an uncle of "Doc" Holliday of western fame and has become Fayette County's first historical museum. The Train Depot provides offices for the Main Street organization and serves as Fayetteville's welcome center. The city completed the Villages Amphitheatre in 2002, which hosts major concerts and other events. 
Fayetteville hosts a number of annual events in the downtown area, including Trick or Treat on Main Street, a Dickens Christmas Tree Lighting, the Tour de Georgia, the Old Courthouse Art Show, and Taste of Fayette.
Designated a Preserve America Community in March 2007.
For more information