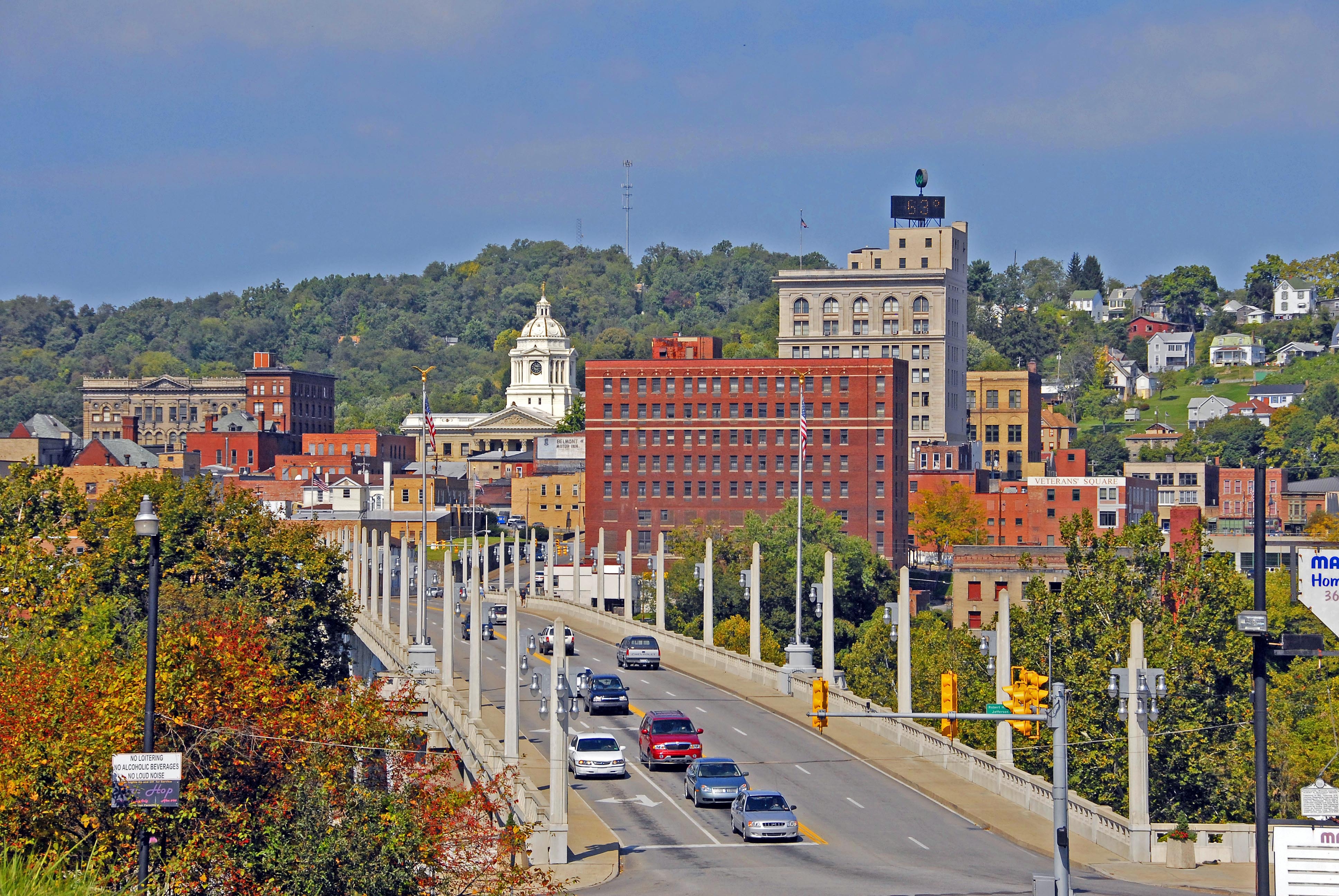 Fairmont, West Virginia, (population 19,163) is located at the junction of the Monongahela, Tygart, and West Fork Rivers in Marion County.
Fairmont was founded on Boaz Fleming's farm in 1819 as Middletown, Virginia. The city grew slowly throughout the 19th century. Chartered in 1899, the city of Fairmont soon developed into a thriving governmental and commercial center with major industries related to coal mining and glassmaking.
The B & 0 Railroad spurred further development, and the Fairmont area became the largest regional coal producer in northern West Virginia. Fairmont became an urban metropolis in the early 20th century, with electric streetcar lines bringing residents downtown to shop at its numerous department stores. The town continued to thrive until the 1960s, when a poor coal economy and urban renewal brought about its slow decline.
Today a renaissance is underway, including revitalization of the historic downtown. Fairmont's Downtown Historic District includes 17 historic structures, many of which are listed on the National Register of Historic Places. A recent downtown redevelopment project gave new life to an abandoned building through the creation of a parking garage, retail and commercial space, and a memorial to honor the veterans of Marion County.
High Gate, the former home of coal baron Thomas Watson, a Tudor Revival mansion, was built in 1908. Its carriage house was restored and is now used as a multi-purpose facility for the community.
Another attraction is Prickett's Fort State Park, a day-use historical and recreational park. The fort was originally built at the confluence of Pricketts Creek and the Monongahela River in 1774. The site includes the Job Prickett House, built in 1859.
Designated a Preserve America Community in June 2007.
For more information