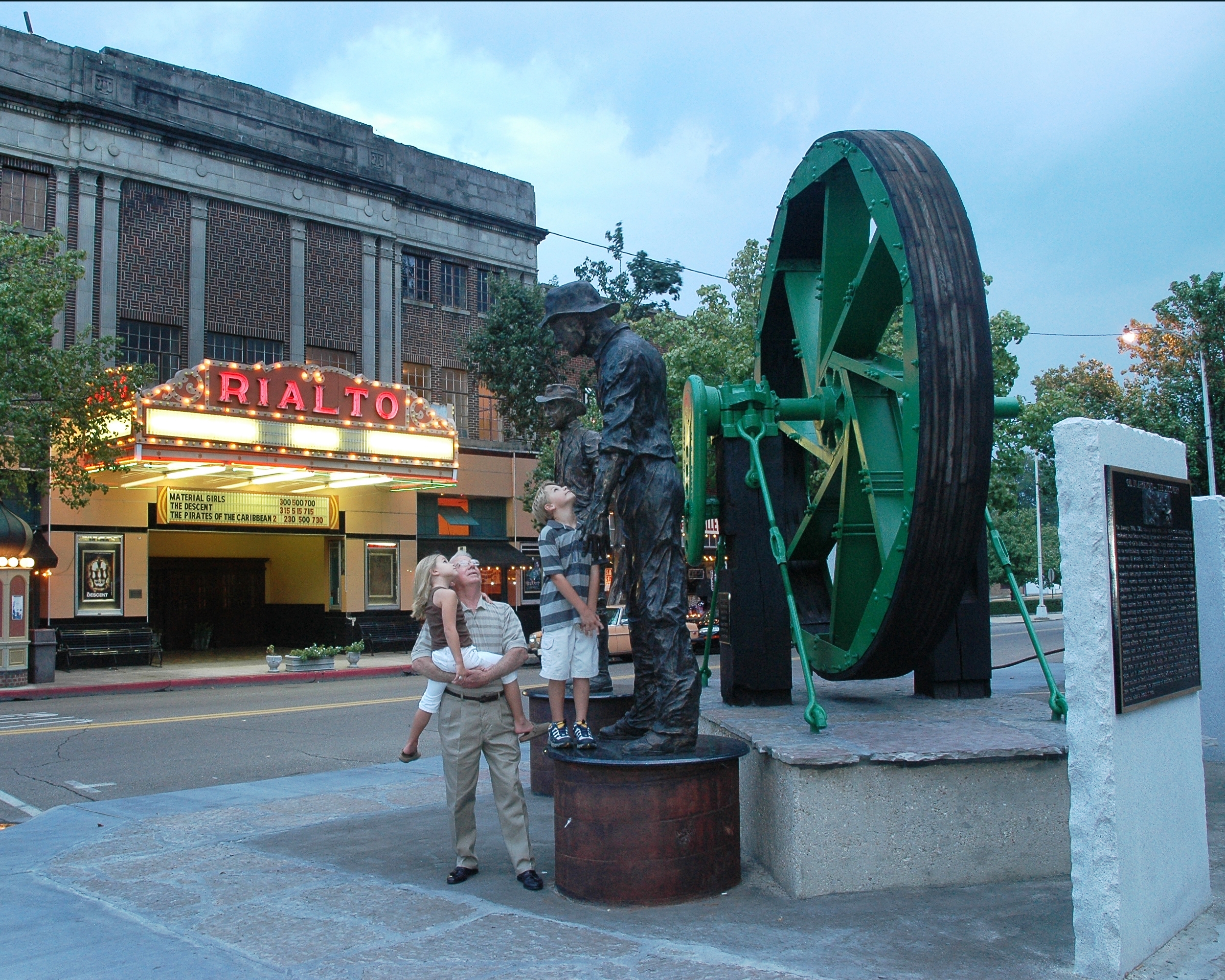 El Dorado (population 21,530) means "place of great riches," and when oil was found in this then-small town in southern Arkansas in 1921, it certainly became a place of riches. The first recorded history of the area dates to1541, when Spanish explorers looking for gold passed through. The town was founded in 1843, and for nearly 100 years served locals who made their living mainly through agriculture or timber.
January 1921 brought the discovery of oil near El Dorado, and thousands flocked to the new boomtown to seek their fortunes. The population swelled from about 4,000 to more than 30,000, and oil was king for several years. Chemical manufacturing came to El Dorado with the opening of a plant producing ammonium nitrate during World War II, and manufacturing, as well as oil and timber remain the primary sectors of the local economy today. Within the last decade, tourism has begun to be a source of income for El Dorado, as the cultural heritage of the town is restored and celebrated. 
A memorable part of El Dorado's history is brought to life each Saturday evening from June through August. Visitors and locals alike can go to the Historic Union Square in Downtown El Dorado for "Showdown at Sunset," an award-winning reenactment of an infamous shoot out between City Marshal Guy Tucker and the Parnell brothers. A cast of 12 actors recreates the events leading up to the gunfight, which originally took place on October 9, 1902. It left three men dead and several wounded, including Tucker, the great-grandfather of former Arkansas Gov. Jim Guy Tucker.  
Visitors to El Dorado can explore the historic downtown with a self-guided walking tour. The route highlights several historic properties including the Rialto Theatre, a 1920s theater restored to its original appearance that shows first-run films daily. Across the street from the Rialto is the Oil Heritage Park. The park, completed in 2007, presents the story of El Dorado as an oil boomtown with sculpture, artifacts, and interpretive plaques. El Dorado's impressive Commercial Historic District reflects the wealth the oil boom brought to the community in its Art Deco and Classical Revival architecture, with six buildings listed on the National Register of Historic Places. 
Designated a Preserve America Community in November 2005.
For more information