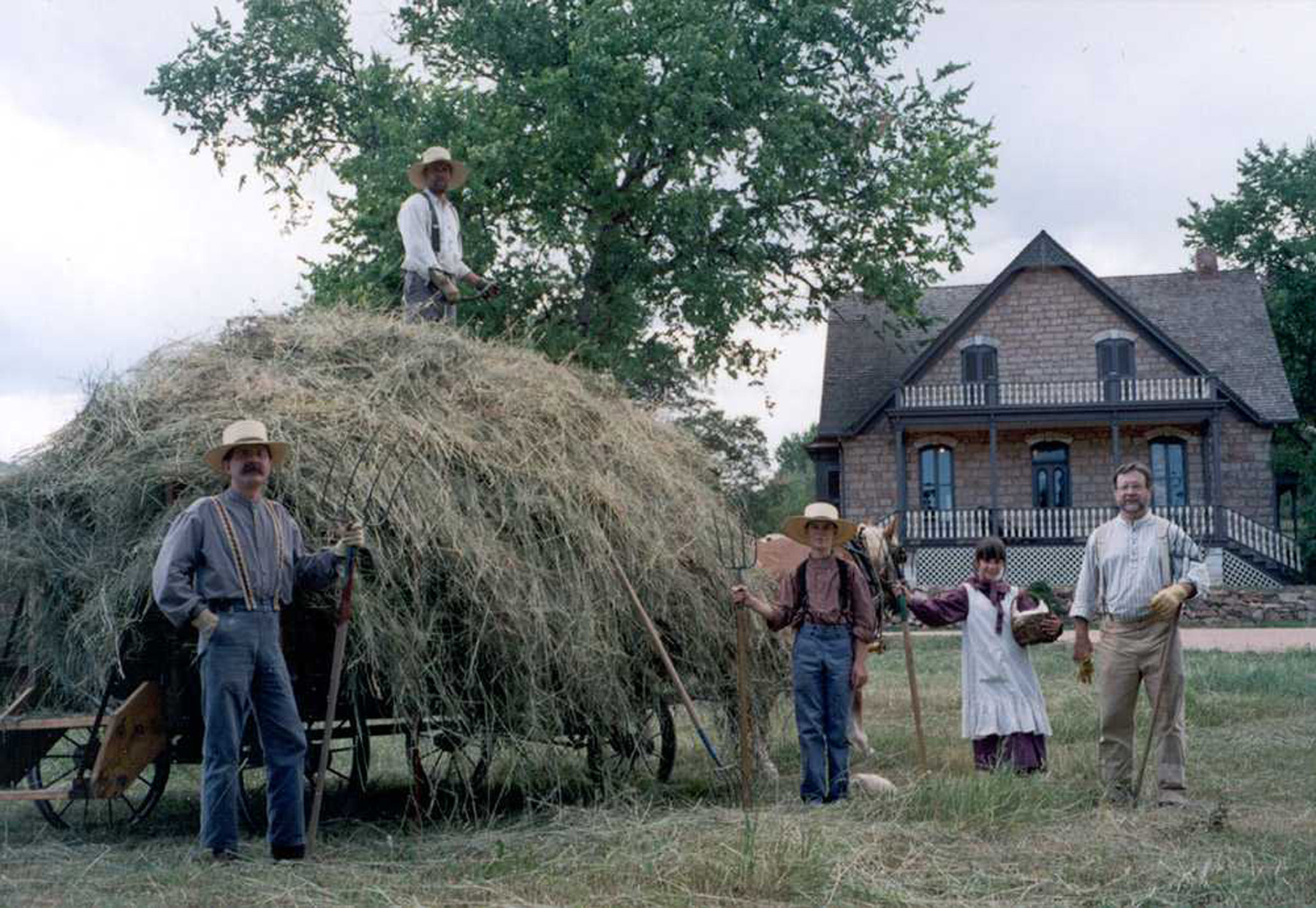 Gen. William Jackson Palmer founded Colorado Springs (population 360,890) in 1871 as a resort city at the base of Pikes Peak. Palmer used 10,500 acres of land he had purchased due east of Colorado City, which had been established in 1859 as a supply camp for gold miners. Colorado City (now known as Old Colorado City) was later incorporated into Colorado Springs. 
The climate, natural beauty, and mineral waters of Colorado Springs brought many tourists to the area, and the city became a popular recuperation spot for tuberculosis patients. A gold rush in nearby Cripple Creek in 1891 caused the city to boom, but tourism remained the major industry in the area well into the 20th century.  
In the latter half of the 20th century, the city became host to five major military installations, including the U.S. Air Force Academy and the North American Aerospace Defense Command (NORAD). Colorado Springs is also the home of the U.S. Olympic Committee and the U.S. Olympic Training Center. In 2006, CNN and Money magazine named Colorado Springs the No.1 big city to live in in the United States. 
Many museums and cultural institutions can be found in Colorado Springs. The Colorado Springs Museum, a regional history museum owned by the city, was founded in 1896 and is the oldest active collecting institution in the region. Rock Ledge Ranch House is a living history museum where staff members and volunteers, including "Junior Docents," interpret distinct periods in community history. Annual events include seasonal agricultural activities like sheep shearing as well as First Nations Day, a celebration of the rich cultures of the Americas' indigenous peoples.  
Colorado Springs has taken several steps to protect its local historic resources, including the implementation of a Historic Preservation Plan and a Historic Preservation Ordinance. The city was designated a Certified Local Government in 1994 and initiated a survey and inventory of historic resources in 2004. As a result of this survey, several local buildings were nominated for the National Register of Historic Places. There are also four National Historic Districts in Colorado Springs.   
The 2006 Pike Bicentennial project brought cultural institutions, community groups, the local tourism board, and the city together to commemorate the 200th anniversary of Zebulon Montgomery Pike's southeastern expedition. The project, which included exhibitions, tours, school programs, and the commissioning of an opera on Pike, brought many visitors to Colorado Springs. The Colorado Springs Museum saw a 50 percent increase in visitors, and both the museum and the city's public communications office received awards for their work on the project.
Designated a Preserve America Community in March 2008.
For more information
National Register Travel Itinerary-Aviation: From Sand Dunes to Sonic Booms
Teaching With Historic Places lesson plan -The United States Air Force Academy