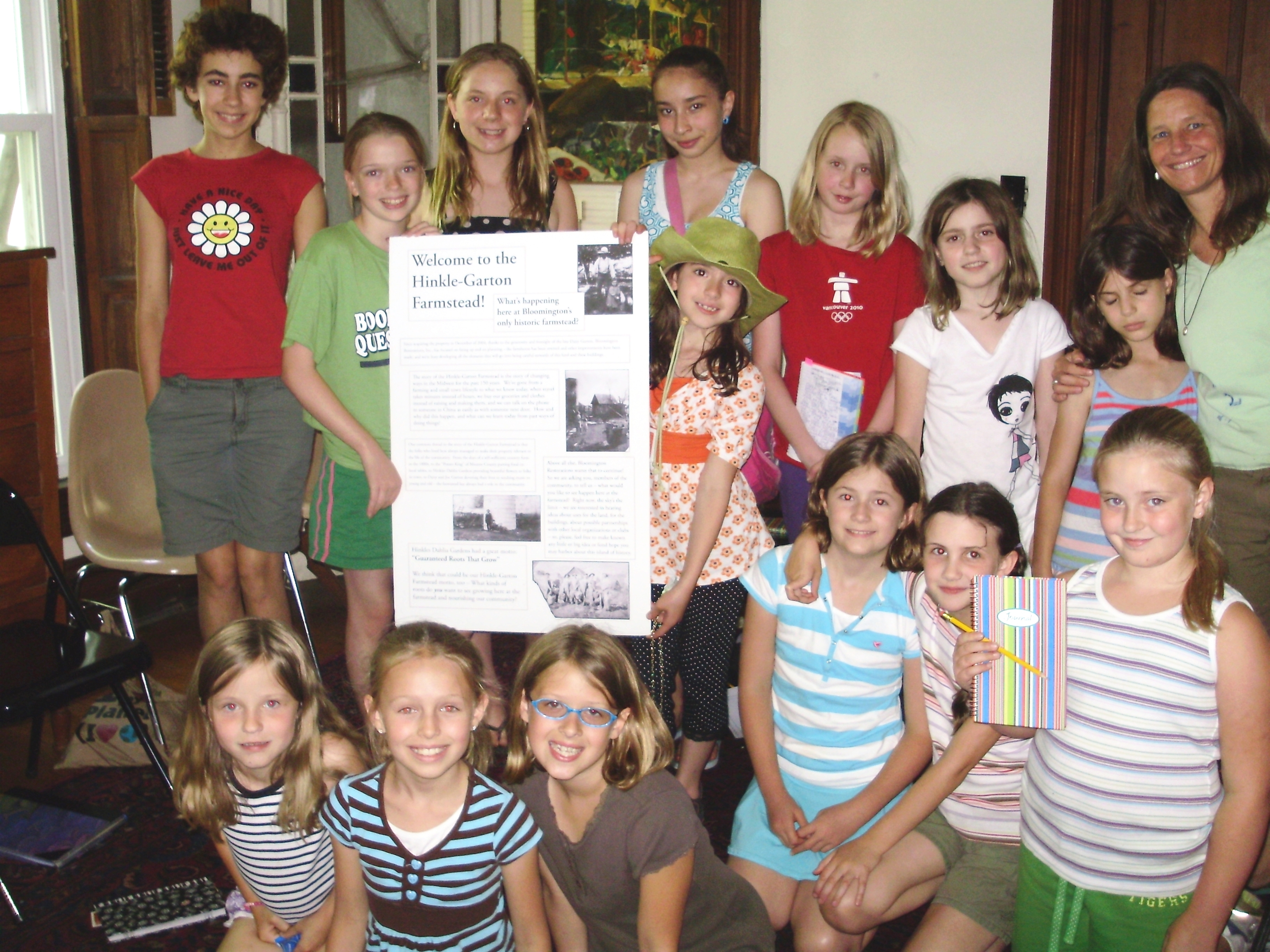 Bloomington, Indiana, (population 72,254) is nestled in the rolling countryside of south-central Indiana. Home to Indiana University and its 40,000 + students, the city's population ebbs and flows with young and old. Founded in 1818 as the county seat, Bloomington was selected for a "seminary of learning." The state seminary was established as a college in 1828 and was elevated to a university 10 years later.
The New Albany and Salem Railroad, completed in 1853, brought about a wave of industrial development in the city that continued from 1860 to 1970. The city is known for major manufacturers like the Seward ironworks, numerous limestone mills and quarries, and the Showers furniture factory. Bloomington's working class neighborhoods reflect a simpler lifestyle; in contrast, the homes in the Vinegar Hill neighborhood display the affluence of the limestone barons and the skills of immigrant limestone carvers who settled there.
Bloomington today prides itself on innovative use of its historic buildings. An adapted furniture factory serves as city hall; a former garage has become a co-op grocery; and a metal fabrication factory hosts a chic wine bar. In 2007, the city purchased the Buskirk-Chumley Theatre, a historic downtown theater saved from demolition by a community-wide effort in 1997. The theater is the cornerstone of the Bloomington Entertainment and Arts District (BEAD). BEAD is an economic development project to bring the business and creative sectors together to advance commerce and culture, build community, and spur economic development. The cinema was adapted for performance art during its restoration and provides venues for Indiana University arts and lectures and community performances.
Bloomington has been a Main Street community since 1984. It became a Certified Local Government in 1997. The city, in conjunction with Bloomington Restorations, Inc., developed a series of walking tour brochures covering many of the historic neighborhoods and buildings in town.
Bloomington Restorations, Inc. (BRI) has sponsored programs for children including Archicamp, co-hosted with the Historic Landmarks Foundation, where participants learned how to raise a small barn. BRI also sponsored a children's writing project based on the life of the former owners of BRI's historic house museum. Several years ago, the Bloomington Preservation Commission partnered with the city parks department, Indiana University, and a local high school to develop an oral history of the Banneker School, Bloomington's segregated black grade school. The school now serves as a community center.
Designated a Preserve America Community in January 2009.
For more information
Bloomington Restorations, Inc.