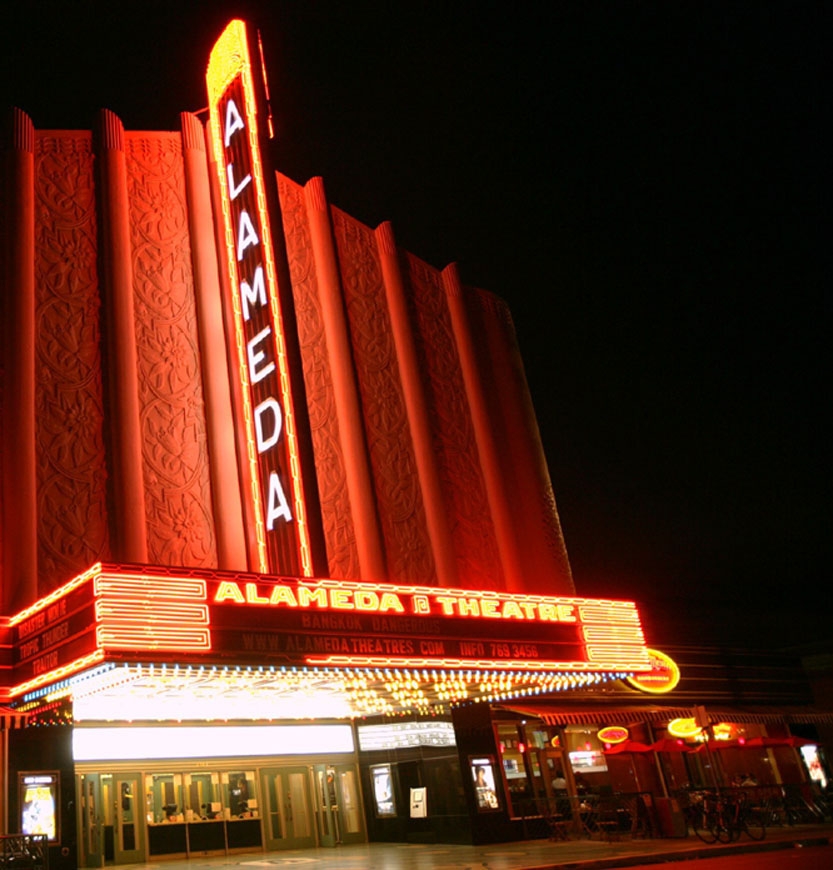 The city of Alameda (population 72,259) is located on an island near Oakland in the San Francisco Bay. "Alameda" is Spanish for "grove of poplar trees" or "tree lined avenue," as the area was once the home of one of the largest coastal oak forests in the world. The city was part of a former Spanish land grant and was incorporated in 1872. In 1884, Alameda became one of California's first charter cities, able to choose its own form of government.
Local land had been used for cattle grazing until the 1849 Gold Rush, when demand for food and fuel led to the cultivation of fruits and vegetables and the harvesting of the oak trees for firewood and coal. Clusters of homes and commercial buildings were built around the stations when railroads reached the area in the mid-19th century. The first of these was A.A. Cohen's steam railroad and ferry line in 1864, which was followed by the South Pacific Coast Railroad in 1878.
Originally connected to the mainland, Alameda became an "island city" in 1902 when a tidal canal was completed and severed the peninsula from Oakland. This made the city an important shipping port and led to the expansion of an industrial and warehouse area along the newly formed estuary.
The Alameda Theater featured one of the largest screens in the Bay Area when it opened in 1932. The building was in continuous operation as a cinema until 1979 when, after significant remodeling, it was reopened in 1980 as a roller skating rink. When the roller rink closed sometime later, the building remained vacant and deteriorating.
In 2000, when the City of Alameda's Downtown Vision Plan and Economic Development Strategic Plan established goals for the revitalization of the Park Street Historical Commercial District, the Alameda Theater presented an opportunity for an anchor to draw more people to the downtown core and enliven the streets in the evening hours. The City proposed a public-private partnership to restore and expand the theater. The $37.6 million project was approved in 2005, and the Alameda Theater and Cineplex opened with a gala event in 2008.
The completed theater project received one of the Alameda Architectural Preservation Society's annual Historic Preservation Awards in a ceremony that recognizes restored buildings in the city with historic and architectural significance. The awards ceremony takes place each year at the end of Alameda's Historic Preservation Season, which stretches from April through June. The season's events include special exhibits at the Alameda Museum, walking and bicycling tours of historic buildings and neighborhoods, and lectures about the city's history.
Designated a Preserve America Community in July 2010.
For more information

City of Alameda

Alameda Architectural Preservation Society

USS Hornet