Preservation in Practice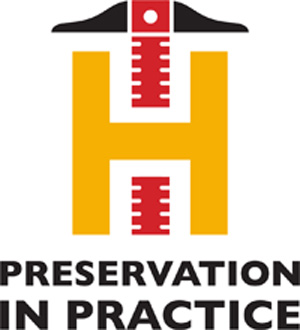 Preservation in Practice is a program developed by the Advisory Council on Historic Preservation (ACHP), the National Park Service (NPS), and the National Trust for Historic Preservation's HOPE Crew, which connects historic preservation and conservation through a joint project with Historically Black Colleges and  Universities (HBCUs). The project brings African American young professionals into historic preservation and related career paths, such as architecture, history, conservation, city and regional planning, construction, and  engineering and raises awareness of the rich cultural legacy of HBCUs.
Want to hear about how your HBCU or organization can get involved? Keep reading!
PROJECT GOALS:
Bring African American young professionals into preservation-related

careers


 

Raise awareness of the rich cultural legacy of HBCUs





Explore ways of improving the relationship between the federal government and HBCUs


 

Train students in historic preservation theory


 

Increase the number of HBCUs that offer degrees in historic preservation and related fields


 

Restore and preserve the historically significant buildings on HBCU campuses


 

Visit historic sites and participate in authentic experience of historic places and expos

ure to original source documents and artifacts
DURING THE PROGRAM, STUDENTS WILL DO THE FOLLOWING:
Learn preservation theory and

receive hands-on training at the Western Center for Historic Preservation in Grand Teton National Park, Wyoming, or another NPS historic preservation training center


 

Work with the National Trust for Historic Preservation's HOPE Crew on a historic preservation project


 

Network with preservation professionals, elected officials, and other leaders in business
EXPECTED PROJECT OUTCOMES:
Connecting student participants to job opportunities


 
Creating opportunities for students to interact with organizations, federal agencies, state and local
governments, elected officials
 

Informing African American students about opportunities in preservation fields


 

Raising awareness of the rich cultural legacies of buildings on HBCU campuses


 
Encouraging students to reinvent legacies of historic resources on campus through active historic
preservation work
 

Expanding the number of HBCUs participating in Preservation in Practice
Get Involved! Call the ACHP at:

(202) 517-1480
ADVISORY COUNCIL ON HISTORIC PRESERVATION
401 F Street NW, Suite 308
Washington, DC 20001
Phone: 202-517-0200
Fax: 202-517-6381 
achp@achp.gov