By Gabriela Hizgilov, ACHP Intern
The home of visionary civil rights leader Ida B. Wells is located not far from the western shore of Lake Michigan, on the west side of Martin Luther King Drive, on the south side of Chicago. Wells occupied the sturdy stone townhouse with her husband and four children from 1919 to 1929. She was a tireless and forward-thinking activist who played a key role in the founding of the National Association for the Advancement of Colored People (NAACP), the urban reform of Chicago, the anti-lynching movement, and women's suffrage.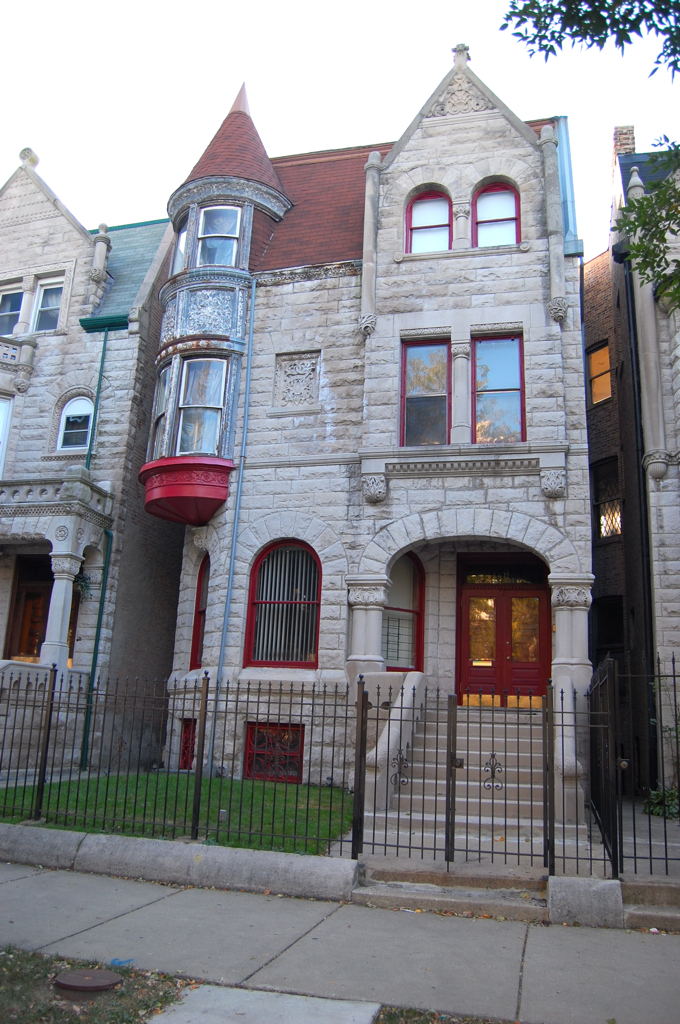 Wells was born enslaved in Holly Springs, Mississippi, during the Civil War, just six months prior to the signing of the Emancipation Proclamation. Her life was immersed in politics from childhood. The value of education was especially instilled in Wells by her parents along with strong religious and moral convictions.
The Wells family lived near Shaw University (now Rust College), which at the time taught all levels from primary school to collegiate. Life was not smooth sailing. First, Wells was ousted from Shaw over a dispute with the university president. Then, at the age of 16 she lost both parents and her baby brother to an outbreak of yellow fever. She became a teacher to support her family and this led them to Memphis, Tennessee, where she resumed her own studies by taking classes at Fisk University in Nashville.
It was in 1884 that Wells demonstrated her first resistance to Jim Crow laws when she refused to sit in the smoking car of the train. She was forced off at the next stop by three men who physically assaulted her. She filed a lawsuit against the Chesapeake, Ohio, and Southwestern Railroad, and while the court ruled in her favor, the verdict was overturned when the railroad appealed the case.
Wells turned her disappointment into determination and kick started her career as a journalist by publishing an account of the case in a black church weekly newsletter. By 1889, she was part owner and editor of the newspaper Free Speech which she used to advocate against the crime of lynching after three friends, owners of a successful storefront called People's Grocery, perished at the hands of a bigoted mob in 1892. Her writing inflamed the white community, which set the office on fire and threatened to hang her should she ever return to Memphis. Exiled, Wells left Tennessee, joining the 6,000 African Americans who had already listened to her call to flee the racism pervasive in their southern city.
Wells settled in amongst the black elite in Chicago. She published an exposé on the 1893 World's Columbian Exposition, criticizing the event for the refusal to allow participation by African Americans, despite being a global event. Yet, the main factor for her stay in Chicago was not anger, but love. Wells married prominent local lawyer Ferdinand L. Barnett and embraced a new challenge of balancing motherhood with her activist pursuits in their home on Grand Boulevard (now Martin Luther King Drive).
MLK Drive is a spacious street, sandwiched between two parkways. Most of its original 19th century single family homes still stand. The Wells-Barnett House, built in 1889-90, has some Queen Anne elements but was primarily built in the Richardsonian-Romanesque style named for Boston architect Henry Hobson Richardson. The three-story structure, built from grey ashlar granite, features a medieval-like two-story turreted bay, a steep mansard roof, and the distinctive solid, simplicity, and round arches of original Romanesque architecture dating back centuries.
The house, a National Historic Landmark and listed on the National Register of Historic Places, has now been subdivided into apartments and is a private residence not open to the public. It is the only physical remainder of Ida B. Wells' life in Chicago and stands as a testament to her significance to U.S. history for her commitment to improving life for those within her community and beyond.