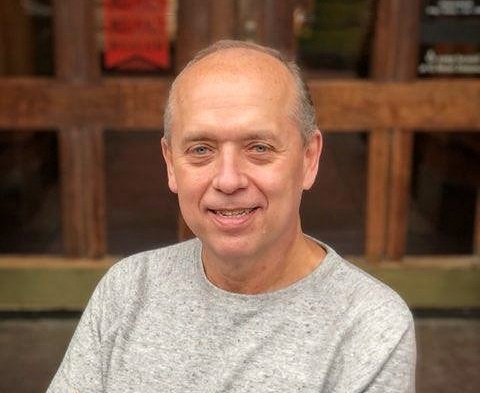 WASHINGTON, D.C. – Reid Nelson of Hyattsville, MD, has been appointed executive director of the Advisory Council on Historic Preservation (ACHP), effective March 12, 2023. He has served as acting executive director since March 5, 2021. With this appointment, he also joins the ranks of the Senior Executive Service, a corps of men and women who administer public programs at the highest levels of the federal government utilizing well-honed executive skills and broad perspectives of government and public service.
"After a thorough nationwide search, I am pleased to appoint Reid Nelson to this key leadership role," ACHP Chair Sara C. Bronin said. "Over the course of his distinguished career, he has already earned the respect and trust of ACHP members and staff, as well as external preservation partners.  Reid brings a proven record of success as a manager and practitioner to his new role, one of the most important cultural resources positions in the federal government.  The agency will thrive under his leadership."  
Nelson now officially leads the ACHP's 42 staff members and supports the ACHP chairman, vice chairman, and members on actions necessary to carry out the agency's mission. He is charged with developing policy and program improvements in support of directives from the chairman and members, and representing the ACHP on initiatives and collaborations with other federal agencies, states, Indian tribes, Native Hawaiian organizations, and others, among various other duties. 
"I am deeply honored to assume the role of executive director and look forward to supporting our members in carrying out their important responsibilities," Nelson said. "It is a privilege to work alongside the talented staff of the ACHP to help honor and protect historic places across this country."
While serving as acting executive director, Nelson expanded the ACHP's involvement in key Administration initiatives and enhanced its congressional and federal agency relationships. He also helped establish the ACHP as a leader in the area of tribal consultation and was successful in achieving annual budget increases to add staff and enhance programs. In addition, he was instrumental in establishing the ACHP's Task Force on Climate Change and Historic Preservation. 
Prior to his acting executive director role, Nelson was director of the ACHP's Office of Federal Agency Programs (OFAP) for 12 years. OFAP includes the majority of the agency staff and directly handles the critical function of oversight regarding Section 106 of the National Historic Preservation Act.  
Nelson first started at the ACHP in 2006 as the assistant director for the Federal Property Management section. He was a program manager and archaeologist for the Navajo Nation Historic Preservation Department in Arizona. He also worked as an archaeologist in various positions across the West in cultural resources management and research supporting federal agency reviews pursuant to Section 106. 
Nelson earned a Bachelor of Arts degree in anthropology from the University of Minnesota and completed all coursework for the Master of Arts Program in Anthropology at Washington State University.