Mark A. Rodman, Executive Director, Michigan Historic Preservation Network, Lansing, Michigan
Mark Rodman serves as executive director of the Michigan Historic Preservation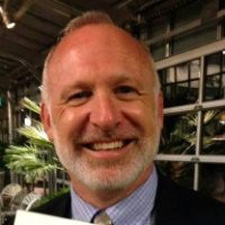 Network, a non-profit promoting preservation of historic sites, buildings, and structures throughout the state of Michigan. Prior to joining the Network, Mr. Rodman was Deputy State Historic Preservation Officer for History Colorado (SHPO) overseeing the Office of Archaeology and Historic Preservation and the State Historical Fund. He previously was operations manager for the $50 million tax credit rehabilitation of the 600,000 square-foot Revolution Cotton Mill in Greensboro, NC. From 2002-08, he served as executive director of Colorado Preservation, Inc. Mr. Rodman has also worked as director of operations for Preservation North Carolina and as an operations manager for Wachovia Bank. He began his career as operations supervisor with the Parks, Recreation, and Tourism Department of the City of Rock Hill, SC. Mr. Rodman has a master's degree in Historic Preservation Planning from Cornell University and an MBA from Winthrop University.
What led you to your field?
In the early 1970s, Rock Hill, SC, put a roof over two blocks of Main Street, connecting to the buildings on each side, and enclosed the ends of the streets for those two blocks, creating an indoor mall. The effort was not a success and in the late 1980s, the City decided to remove the roof. Because the removal of the roof required approval of property owners on both sides of the street, the local Economic Development Corporation purchased all the buildings so that one entity could control the project. As no plans existed for the mostly 1880s buildings (with a few ranging up to the 1950s), the Corporation needed to create floor plans in order to market the buildings once the mall roof was removed and the street reopened. I was an intern with the City Planning and Development Department at the time and was sent into all the buildings to take measurements so the drafts people could prepare plans. Participating in this process introduced me to historic preservation.
How does what you do relate to historic preservation?
As executive director of the Michigan Historic Preservation Network, I work in the field of historic preservation on a daily basis. We advocate for historic preservation at the state capitol and in local communities, provide training through an annual conference and workshops for preservation commissions, homeowners and future craftsman, and rehab and protect properties through rehabilitation projects, loans to property owners, and preservation easements.  
Why do you think historic preservation matters?
Preservation is important socially, economically, and environmentally. Preservation provides a sense of place that celebrates the uniqueness of each community and provides those special locations where generations live, work, and play. Rehabilitation and reuse brings communities back to life, providing jobs and homes where they may not have recently existed, increasing tax rolls and revitalizing neighborhoods. Preserving our buildings and structures is a great recycling tool, keeping millions of tons of waste out of landfills and precluding the need to generate materials for new construction.
What courses do you recommend for students interested in this field?
A short list:
American Architecture
American History
Preservation Law
Identification and Survey
Building Materials Conservation
Archaeology
City and Regional Planning/Zoning
And one often overlooked, Real Estate Development and Finance
Do you have a favorite preservation project?  What about it made it special?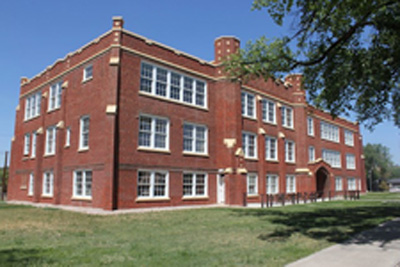 My favorite preservation project is the rehabilitation of the 1920 Huerfano County High School as the Spanish Peaks Library in Walsenburg, CO. In 2003, the Huerfano School District discontinued use of the building as a public school and voted to demolish the building. The local historical society, comprised mostly of women in their 80s, began a campaign to "save their school." They enlisted the assistance of the statewide non-profit, Colorado Preservation, Inc. and the Colorado Historical Society (SHPO). With pressure on the School District, they raised funds to complete a National Register nomination, historic structure assessment (report) and a reuse feasibility study and provide maintenance on the property while these studies were completed. The process resulted in a National Register listing, a report demonstrating the structural integrity and providing rehabilitation plans and costs and recruitment of the local library as a new tenant and owner. Why is this special? The "little old ladies in tennis shoes," did what no one in the community thought they could do. They saved a historic building at the 11th hour from demolition AND provided the City with a beloved community amenity, a new state of the art library.  

Can you tell us what you are working on right now?
In 2011, the Michigan State Historic Preservation Tax Credit for commercial and residential properties was repealed. Currently, MHPN is working with our legislative partners on bills to reinstatement the credit in this year's legislative session. We are also working in partnership with the Detroit Land Bank Authority to rehab several historic homes and return them to the housing market.
How do you think the national historic preservation programs help your community?
National preservation programs provide recognition, education, community development, and economic opportunity. The National Register of Historic Places allows the stories of America to be told and their significance relayed to the public. As the breadth and diversity of listed sites continues to expand, the Register becomes the history book of the American experience. Programs such as HABS, HAER, and HALS provide additional sources for education. Technically, the Preservation Briefs serve as the basis for good building conservation practices.
The Section 106 process enables a community to give voice to national projects affecting their communities. Grants such as Save America's Treasures and under-represented communities allow for more stories to be told and properties to be preserved, while the investment tax credit makes tough rehabilitation projects feasible, returning buildings and sometimes whole neighborhoods to economic and social viability. The CLG program aids communities in preserving what is important to their locality and provides the structure and format to gain community investment and participation in preservation endeavors.
Do you have advice for novice preservationists?
While an educational background in historic preservation is important, working with real situations is essential to building the skills to work in the field. Whether participating in a cultural resources survey, assisting with the rehab or conservation of a structure or working with a local preservation organization, finding an opportunity to gain real world experience is a key element to success. 
I also want to emphasize creativity in assessing a situation. The developer who wants to demolish a historic building does not have to be an enemy. Seeking understanding of their objectives can lead to innovative solutions that not only "save" a building, but provide an exciting reuse.
The ACHP's mission is "preserving America's heritage;" can you give us an example of how your community is preserving its heritage?
Michigan has more lighthouses than any other state in the U.S. Through specialized license plates, the State raises funds to provide for the preservation of these important maritime structures. More than $2 million in grant funding has been provided for lighthouse preservation through this program.
How does the Michigan Historic Preservation Network help play a role in the preservation field?
MHPN works in communities throughout Michigan bringing training to preservation commissions, homeowners, and craftsman. The organization also assists with advocacy for local properties and projects and provides low interest loans to facilitate the rehabilitation of historic properties statewide.
How does the MHPN advocate for historic neighborhoods?
MHPN advocates for historic neighborhoods through numerous programs and initiatives. Our "Vacant Not Blighted" program highlights inner city neighborhoods as places for opportunity, not areas of decay and ruin. Our "Block Build" program provides volunteers to assist homeowners in completing maintenance projects, taking on a number of projects within the same block. These efforts improve the condition of the neighborhood while promoting its historic value. Our "Community Assessment" program gauges the local preservation activity of a specified area, working with neighborhood leaders to determine how they better identify, preserve, and protect their historic resources.
 
Read more Q&A stories about the preservationists in your neighborhood!