General Information
All webinars are taught by ACHP staff instructors with practical experience in Section 106 review and in developing program improvements.
AICP CM Credits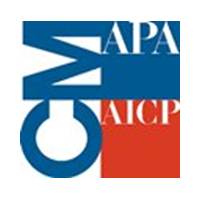 American Institute of Certified Planners (AICP) members can earn Certification Maintenance (CM) credits for this activity.
Cost
Registration is $50 per participant, per webinar. Pay online with a credit card by clicking on the course title above. Registration includes a printable certificate of completion.
Registration fees are non-refundable, but another person may take your place if we are notified in advance. Please contact us at least 24 hours before the webinar start time to arrange a substitution.
Questions? Contact us at training@achp.gov.
Past Topics
Beginner
Defining the Area of Potential Effects
Section 106 Documentation and e106
Intermediate
Understanding 36 CFR 800.12: Disaster Response and Emergencies 
Managing Confidential Information and Section 304
Preservation Compliance and Property Disposal
Planning for Successful Section 106 Agreements
Section 110(k) and Section 106: Responding to Anticipatory Demolition Concerns
Advanced
Innovative Approaches to Section 106 Mitigation
60-minute interactive webinars on timely Section 106 topics presented by experienced ACHP staff