Cultural Heritage in the Forest is a program developed by the Advisory Council on Historic Preservation (ACHP) and the United States Department of Agriculture (USDA's) Forest Service, in partnership with the White House Initiative on Advancing Educational Equity, Excellence, and Economic Opportunity through Historically Black Colleges and Universities.
The program connects historic preservation, work on public lands and other fields such as archaeology, anthropology, and history with students at Historically Black Colleges and Universities (HBCUs).
The program brings African American young professionals into historic preservation, and the work of the U.S. Forest Service's Heritage Program with the goal of creating possibilities for these students to move into careers in the Forest Service.
Other goals of the program include:
Bringing more diversity into fields that are traditionally non diverse.

Exposing students to new career opportunities and a wide range of networking opportunities.

Raising awareness of the rich, cultural legacy of HBCUs and their historic campuses.

Creating opportunities for students of color to interact with organizations, experts in various fields, federal agencies, state and local

governments, and elected officials.
Cultural Heritage in the Forest Fact Sheet
CHIF 2023
View a presentation about the 2023 program.
The ACHP and US Forest Service are looking for two faculty advisors to travel with the CHIF students in summer of 2023. See the job announcement for details, qualifications, and how to apply
Faculty Advisor Job Announcement
Learn more by watching this video.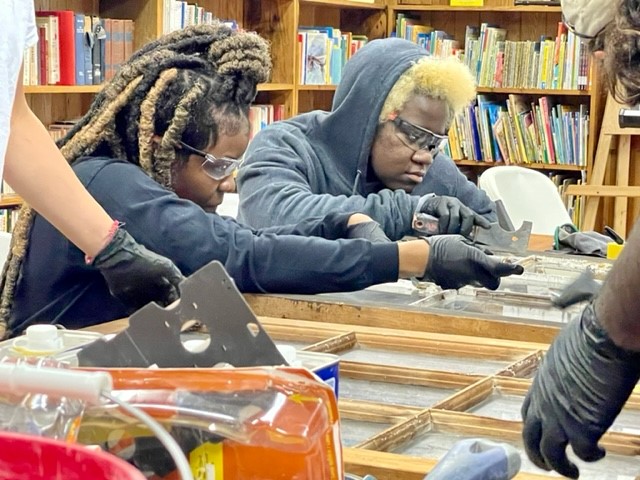 Get Involved! Call the ACHP at:

(202) 517-1480
ADVISORY COUNCIL ON HISTORIC PRESERVATION
401 F Street NW, Suite 308
Washington, DC 20001
Phone: 202-517-0200
Fax: 202-517-6381 
achp@achp.gov 
Prepare for a Career in Cultural Heritage on Public Lands