By Aimee Jorjani, ACHP Chairman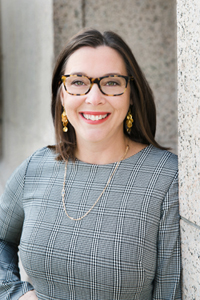 As the first full-time chairman of the Advisory Council on Historic Preservation, I welcome you to the agency's website.  ACHP.gov was designed as a public resource to learn more about the national preservation program and our role in implementing Section 106 of the National Historic Preservation Act. Many of your questions will be answered through the resources available on the site. The website introduces visitors to the ACHP and helps them understand its mission, who makes up the agency, and its responsibilities.
Visitors to the main toolbar can discover information about the Section 106 process and how federal agencies factor historic preservation concerns into project plans, including essential regulations and tools. Such tools help us be more efficient and responsive. Our work with Section 106 seeks effective efficiencies, which is critical in these times of energy and infrastructure development. 
On the home page, there are Quick Links to help visitors find some of the most helpful and popular information, such as Section 106 regulations, the Citizens Guide to Section 106, and training opportunities. There are links to tribal consultation and infrastructure projects, tribal and Native Hawaiian training and guidance, and a direct link to the Tribal Directory Assistance Tool. Also under Quick Links is Trending Topics, to keep visitors up-to-date on the latest ACHP happenings and announcements.
In the spirit of enhancing a more digital and transparent approach, the website details the federal preservation process and provides assistance to those involved in it. There is an interactive map that pinpoints all active ACHP Section 106 cases, a digital library of documents and publications, and the electronic Section 106 documentation submittal system.
The site offers a News section, where one can find all the ACHP's press releases and articles. The website also has pages for ACHP job openings, internships, and award nominations. Visitors can view all the Section 106 Success Stories, learn about Preserve America program, and find a list of ACHP staff members by office with contact information.
It also features a section on outreach to young people, as the ACHP works to engage youth in historic preservation, by learning about trades and exploring the many career paths available to them.
We encourage you to explore the new ACHP website and send any questions or comments to achp@achp.gov.